Course Highlights

Get Trained by Authorised Partner of AWS

Both training and certification included

Free exam preparation via AWS Skill Builder

Exam voucher cost (worth $300) is included
₹ 51,000
About the Program
DevOps Engineering on AWS teaches you how to use the combination of DevOps cultural philosophies, practices, and tools to increase your organization's ability to develop, deliver, and maintain applications and services at high velocity on AWS.
This test verifies the candidate's DevOps knowledge by covering various topics such as provisioning, operating, and maintaining apps on the AWS platform.
This course covers Continuous Integration (CI), Continuous Delivery (CD), infrastructure as code, microservices, monitoring and logging, and communication and collaboration. Hands-on labs give you experience building and deploying AWS CloudFormation templates and CI/CD pipelines that build and deploy applications on Amazon Elastic Compute Cloud (Amazon EC2), serverless applications, and container-based applications. Labs for multi-pipeline workflows and pipelines that deploy to multiple environments are also included.
This course will,
List the advantages, roles and responsibilities of small autonomous DevOps teams
Configuration Management and Infrastructure-as-a-Code.
Leverage AWS Cloud9 to write, run and debug your code.
Host secure, highly scalable, and private Git repositories with AWS Code.
Automate build, test, and packaging code with AWS CodeBuild.
We hope that you will gain the required knowledge from this program and demonstrate the skills learnt.
All the best!
Enrollment Benefits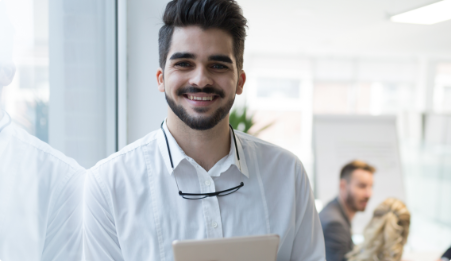 Practical labs are good for gaining hands-on experience.
Get trained by Authorised Partner of AWS
Learners experience both knowledge acquisition and hands-on skills attainment through a single login and seamless workflow.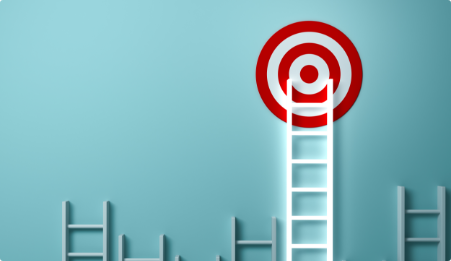 Able to design and manage compute, database, storage, networking, monitoring and security services with AWS.
Understanding and appreciation of AWS products and services rely on practical experience.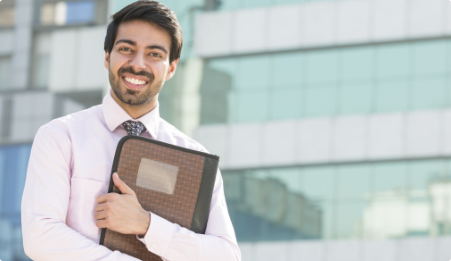 Job placement opportunity
DevOps Engineering on AWS course Minimum Eligibility
Education Criteria:



Learners must have completed the courses on System Operation or Developing on AWS

2+ years of project experience in programming languages like C#, Java, PHP, Ruby, Python

1+ year of experience in administering Linux or Windows systems at the command-line level

2+ years of experience in AWS environment
Infra Requirements:



Laptop/desktop with webcam is mandatory

Configuration preferred: 8GB RAM with 500 GB HDD

Good speed of internet is mandatory
Syllabus
Get started and advance your career growth with the most in demand technical program, developed by leading industry experts based on real insights and hiring in top tech companies.
Syllabus
Get started and advance your career growth with the most in demand technical program, developed by leading industry experts based on real insights and hiring in top tech companies.
Course Certificate
EduBridge's programs are designed to offer learners a pathway to placements and its certificate is an official credential for the learners.
On satisfying the attendance criteria requisite and by successfully clearing the assessments, learners will be awarded EduBridge Certificates
The exam details are: number of questions: 75 questions, duration of the exam: 180 minutes, and passing score: 750 (on a scale of 100 - 1000)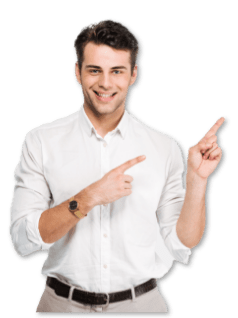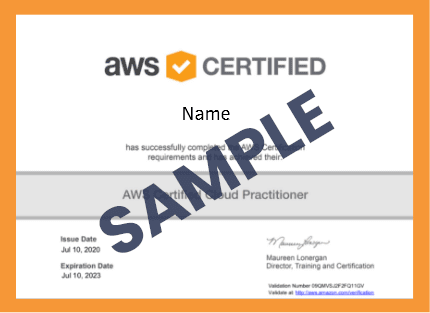 Make Your Own Plan
Step 1

Select the Batch of your
preference
You have complete control over your study schedule, be it the days in the week or hours/day.
Step 2
Pay the Enrollment
Fee
Pay the amount and you are done! Start your journey towards your professional goal immediately.
Frequently Asked Questions
Unfortunately we do not have installment facility available in any of our courses right now. However you can pay via a credit card and avail easy installment service with your bank.
Please follow the following steps. - In the Browser, click on Settings - Click on "Clear Browsing Data" - Click on "Clear Data".
You can connect with the Support Team in the following ways : - By raising a Ticket from your Login Page via clicking the Help option. - Write to us on wecare@edubridgeindia.com, or call us on 18001201193. - Connect via chat or WhatsApp on our website.
Click on "Sign Up" at the top right corner of the homepage Enter the details asked there. Click on "Create My Account"
You can refer anywhere between 1 to 10 people at one go. You can submit the form multiple times in-case you want to refer more than 3 people.
"EduBridge VIP Club is an opportunity for you to join hands with us, to: • Help in developing tomorrow's workforce by providing the highest quality of In-Demand Courses online to the youth across the country. • Make the youth employable and help them get explore relevant employment opportunities. • Share news about EduBridge and refer your friends, peers, colleagues and family for the various Courses available on www.edubridgeindia.com as per the eligibility criteria – this is the only responsibility that you have. The complete responsibility of Training and all other Allied Services lies with EduBridge."
ExLAT Assessment will be active for 3 days from the time of notification. You need to complete your Assessments within 3 days failing which it will become inactive.
Free MasterClass with Experts from the Industry & EduBridge
Free MasterClass
with Experts from the Industry & EduBridge