Welcome to the EduBridge Academy of Global Education
Empowering Education for Success
Discover your degree options


100% Online
Invest 12-14 hours per week
2250 Hours
Zero Cost EMI Facility Available
World-class experts from industry and academia
Learn anytime, anywhere, on any device
Dual Certification Available*


100% Online
Invest 12-14 hours per week
2250 Hours
Zero Cost EMI Facility Available
World-class experts from industry and academia
Learn anytime, anywhere, on any device
Dual Certification Available*
Learn from the industry experts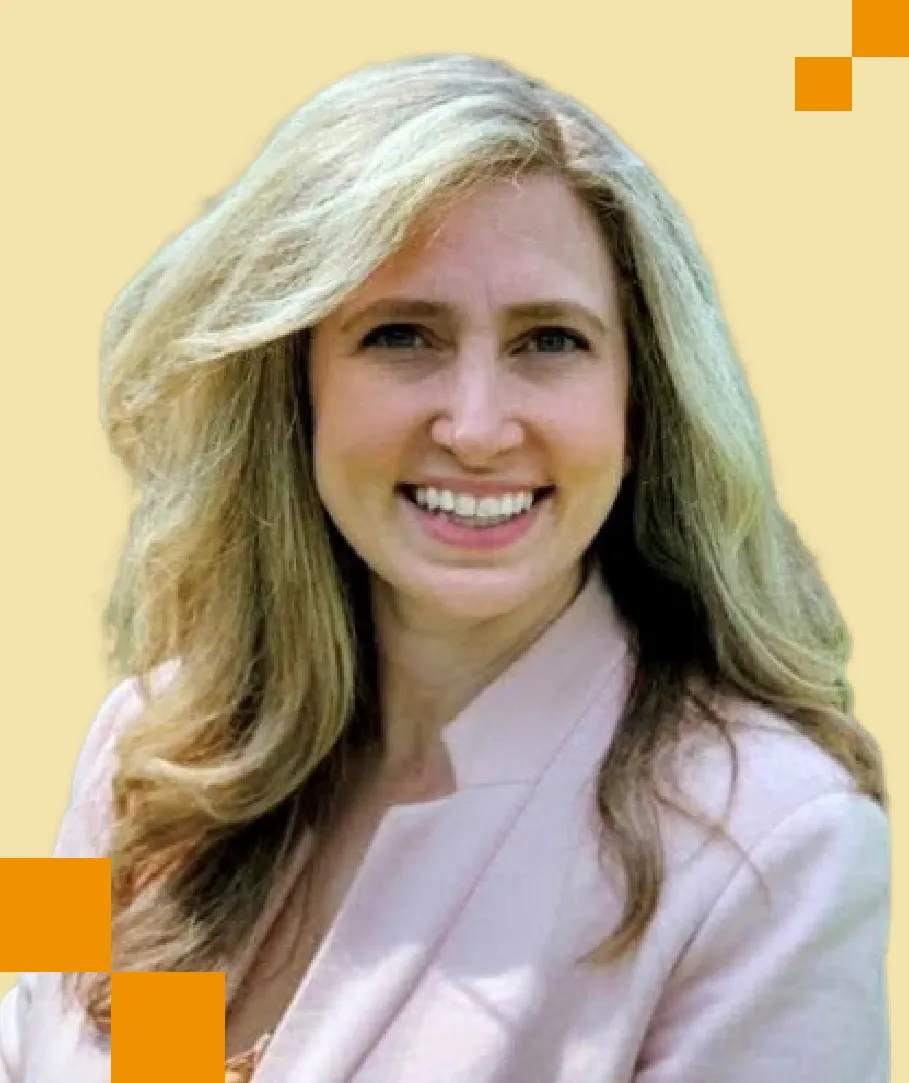 "Hannah Datz serves as the Vice President of Customer, Supply Chain and Finance Workflows for ServiceNow. She is responsible for the fastest growing product portfolio in the company, which surpassed $1B in 2023. In this role, she supports enterprise customers in their front office business transformation. Separately, Hannah built a new business unit go-to-market for back-office processes from the ground up. Before ServiceNow, she spent 13 years at SAP, where she led sales and technical organizations in the Customer Experience technology space. She is a previous board member of La Salle University and has engaged in both for-profit and non-profit C-Level advisory work. Hannah earned her master's degree from the University of Pennsylvania, where she received an academic honor for her research on diverse leaders and authentic leadership."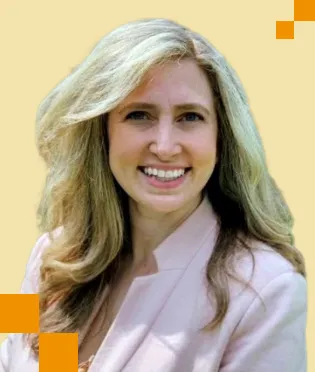 Hannah Datz
University of Pennsylvania
Master of Science - MS, Organizational Leadership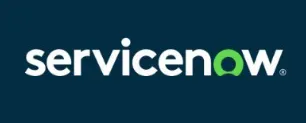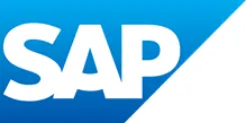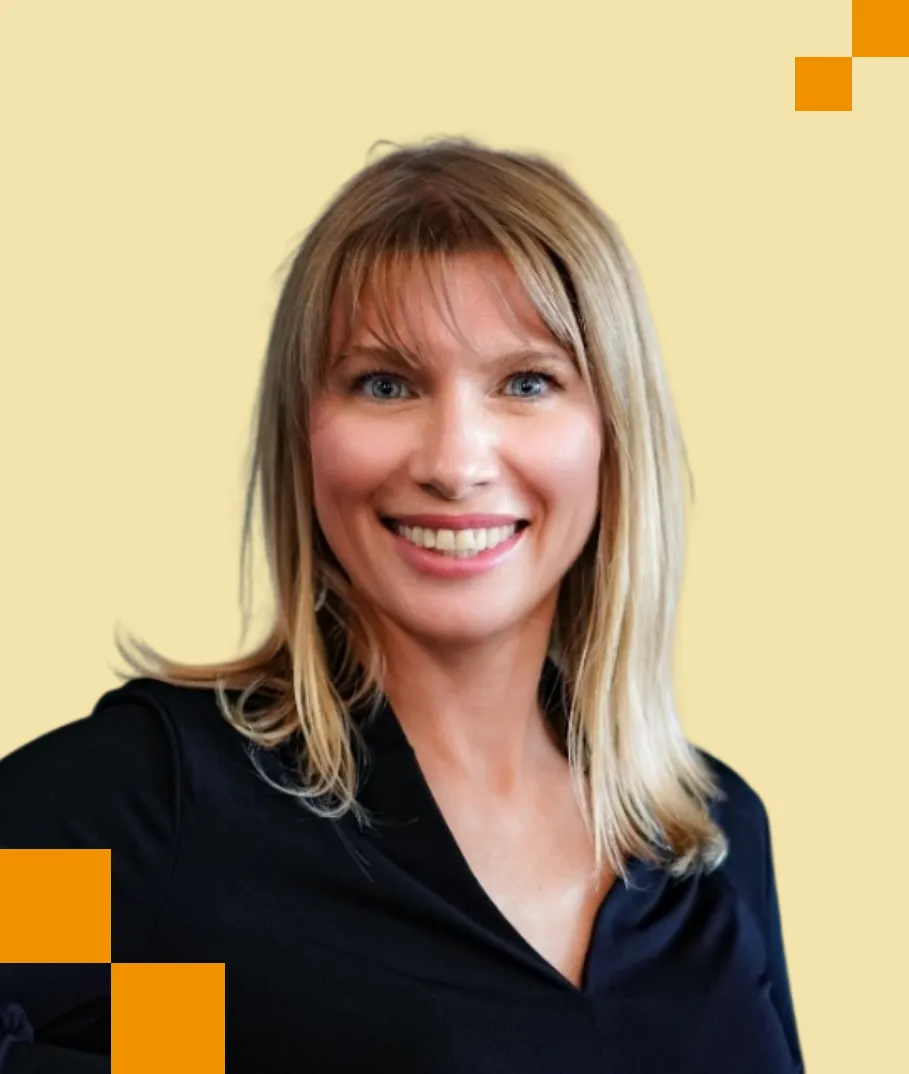 "Korneliya is a highly accomplished professional with an extensive track record of success in executive and senior leadership roles at both international and local companies. Her professional journey includes serving as Site Operations Officer at Uber Engineering Sofia, HR Director at Experian Bulgaria, Chief People Officer and a member of the Board of Directors at Sopharma Trading, and Director of HR for South East Europe at SAP."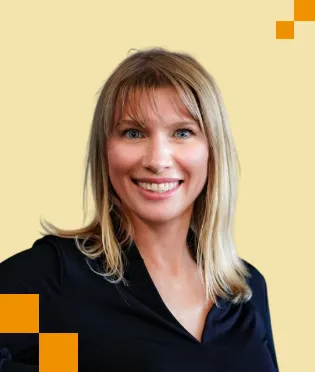 Keroneliya Veneva
University of National and World Economy
Masters, International Business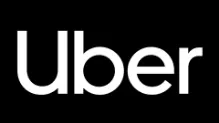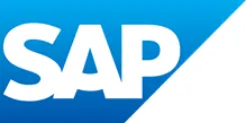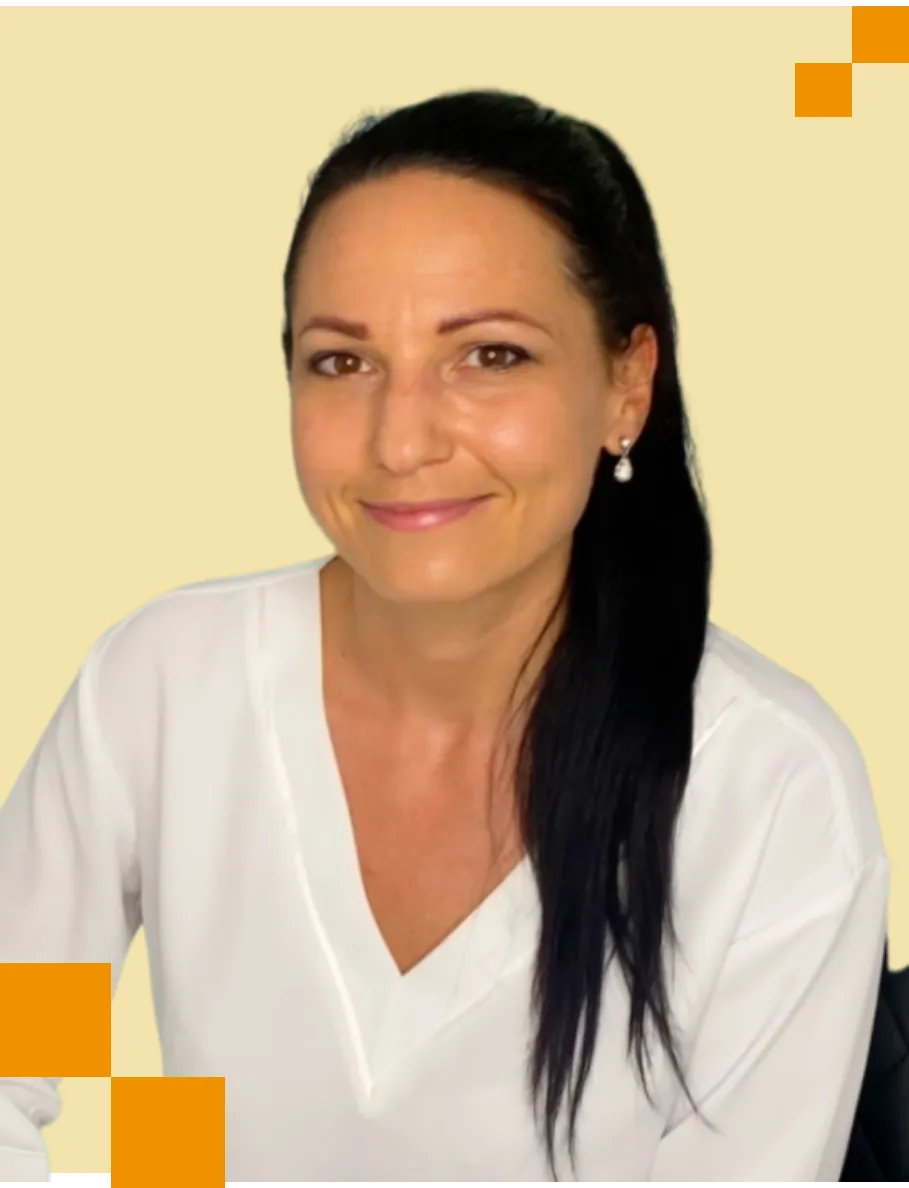 With a background in psychology She is the founder and CEO of both Superflow, next-generation training platform and Benovative, a Design Thinking Process Managment Platform backed by SingularityUniversity and Pioneers.io as shareholders and Microsoft as strategic partner supporting 100+ Fortune1000 companies digitally on creating a culture of innovation and collective creativity. She am Forbes 30under30, won US and EU competitions (Singularity University's first Global Impact Competition in the CEE region in 2012, The Next Web's Innovation Challenge, TechMatch Europe Silicon Valley, Morgan Stanley CTO Summits), wrote several articles about the future of collective intelligence, innovation and education and why collective creativity will contribute to breakthrough products and services, and how it strengthens our self-esteem and drives a happier and higher quality of life. She implemented +500 Open Innovation projects and taught innovation courses across the globe on six continents, and have supported various NGOs, e.g. OECD, United Nations, MozzillaFoundation, WWF, Greenpeace, and EIT to involve thousands of people in designing more inclusive, diverse, and sustainable societies. She also facilitated challenge-based learning programs for MBA students, startups and talents of companies. Specialties: Diversity and Inclusive Leadership, Women Leadership, Validating Product ideas, UX Research, Social Innovation, Hackathons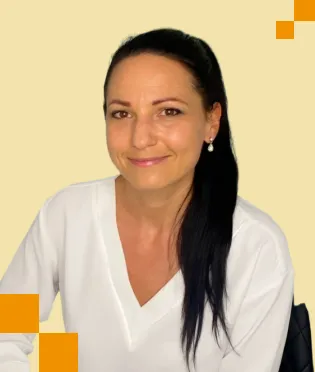 Priszcilla Garami-Varnagy
CEO, Founder of Superflow and Be-novative I Adjunct Faculty at SMU Cox School of Business
San Francisco, California, United States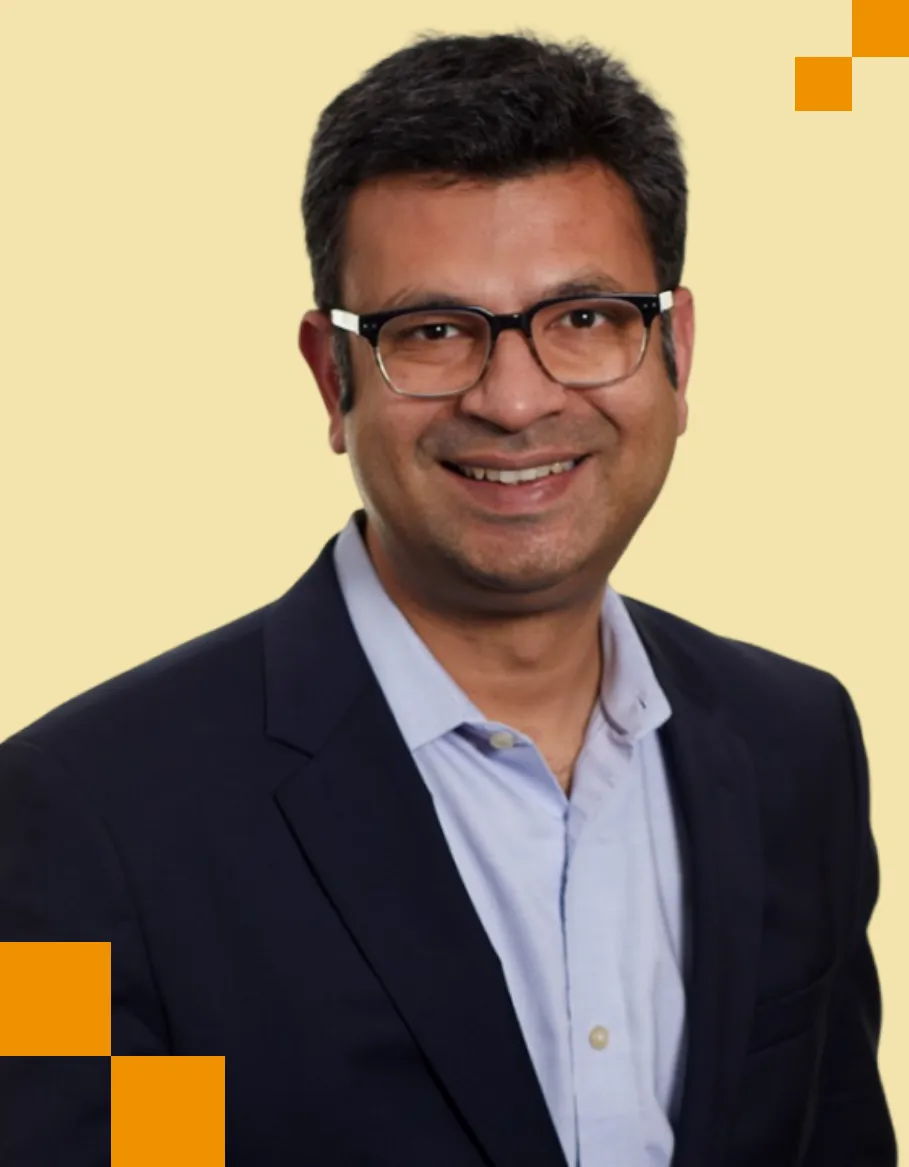 Experienced professional with expertise in sourcing, outsourcing, business model transformation, service operations, and M&A. Excellent problem-solving skills and proven ability to provide thought leadership to senior executives to deliver bottom-line value.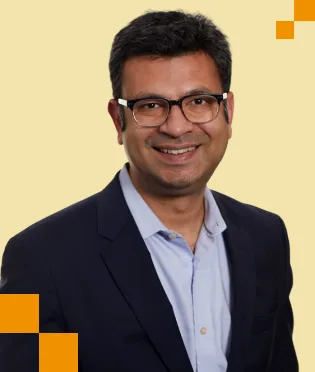 Vice President, Global Indirect Supply Management at Medtronic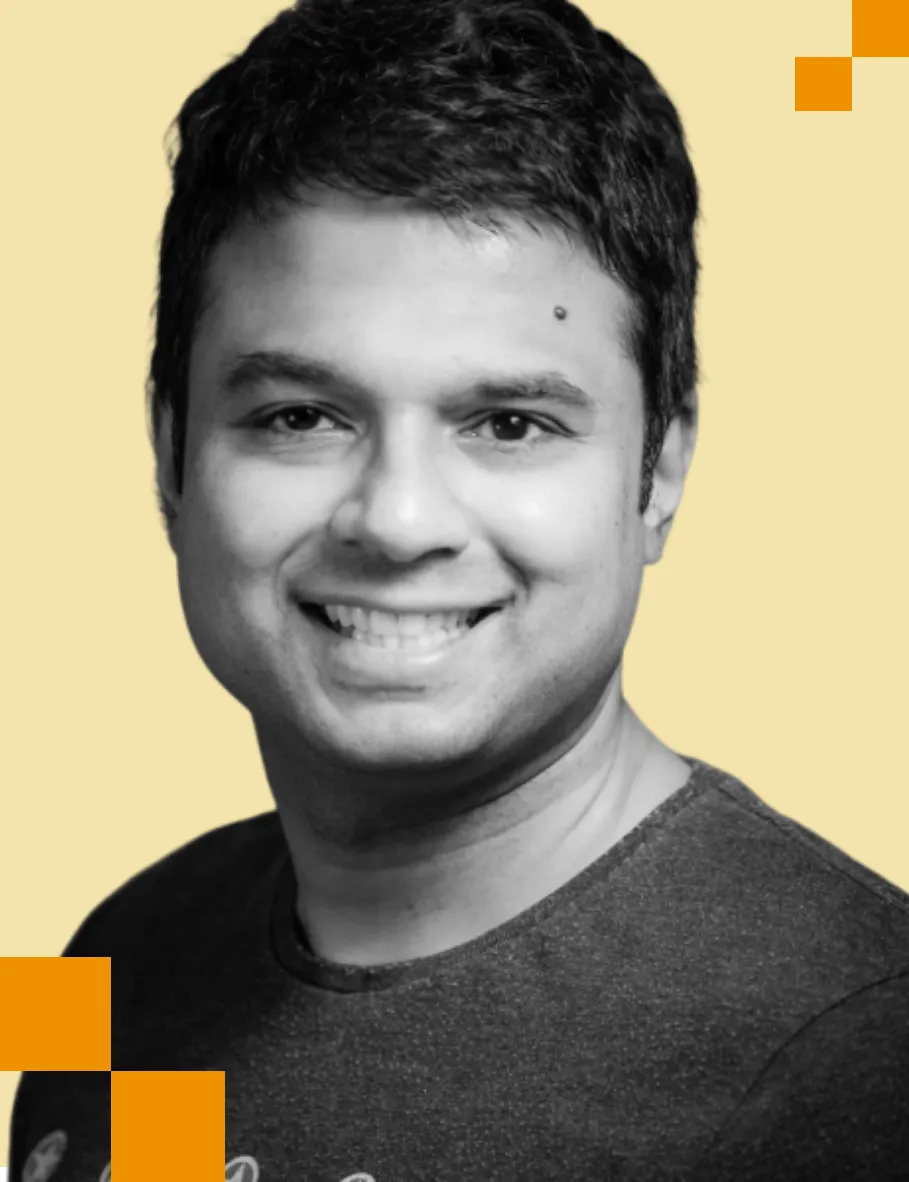 Head analytics and business intelligence for Delhivery, one of India's largest logistics companies. Prior to this, He was a Quant and Business Strategy Consultant for nine years. He helped companies use data and quantitative methods to solve business problems. During the course of my consulting engagements, He have worked across domains and company life stages, and taken on a variety of responsibilities, all at the cusp of data and business strategy. Apart from this, He have written a book on platforms and market design ([https://www.amazon.in/dp/B074WC3FFX]). He am an Adjunct Professor at IIM Bangalore and wrote a regular column for a national business newspaper for over six years.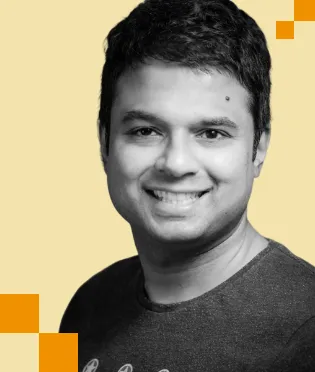 Waging wars against pie charts and pile-stirring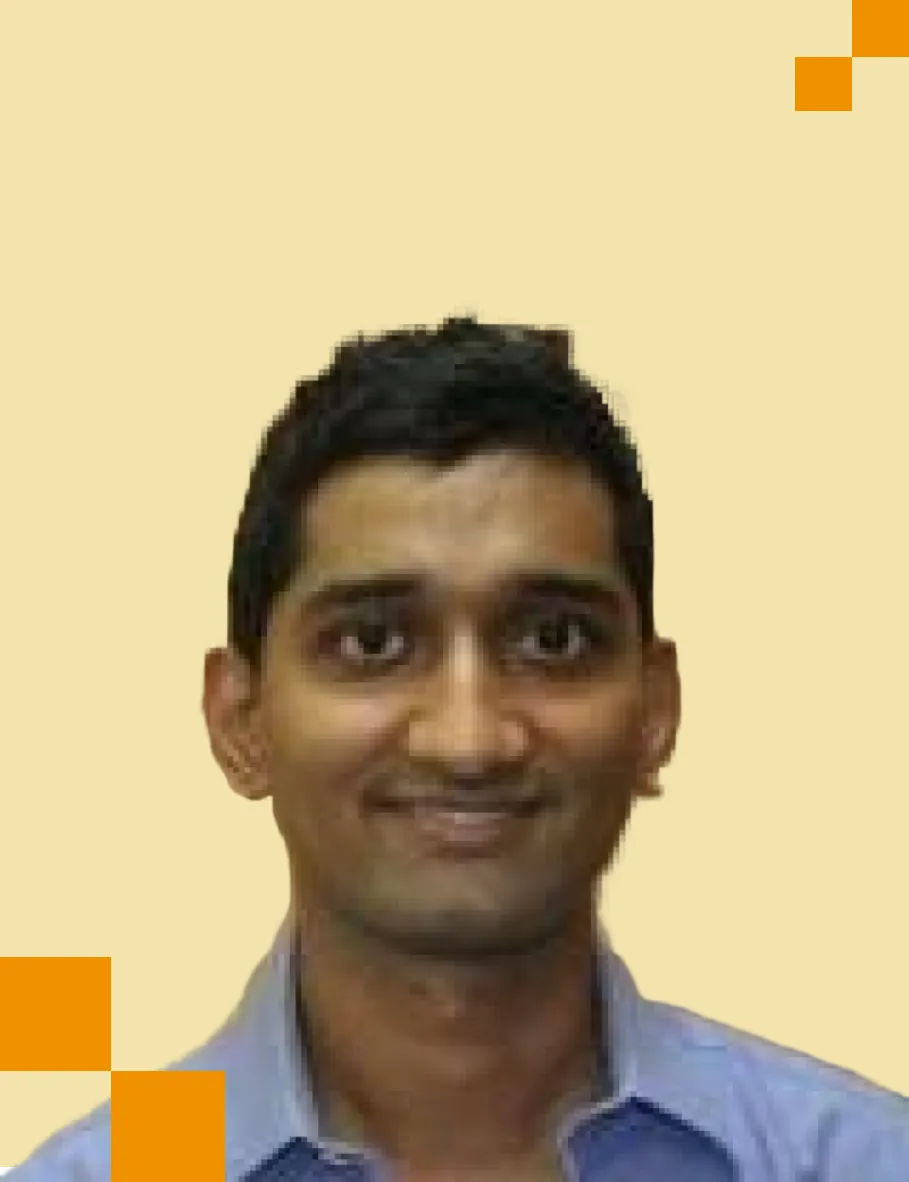 Accomplished M&A and Corporate Finance leader with 12+ years of experience across North America and Asia. TMT focus with broad industrials and renewables experience Highly analytical project quarterback with extensive experience leading cross functional teams through complex projects Led M&A and financing transactions totaling over $300 billion in transaction value.
Advisory transaction experience includes private and public company capital raise, buy-side and sell-side, board level strategic review, Merger of Equals, corporate / project structuring including JVs, partnerships, REITs etc.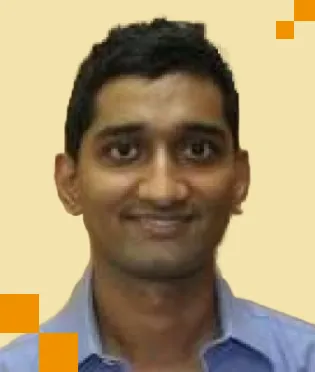 Executive Director, Morgan Stanley | Technology M&A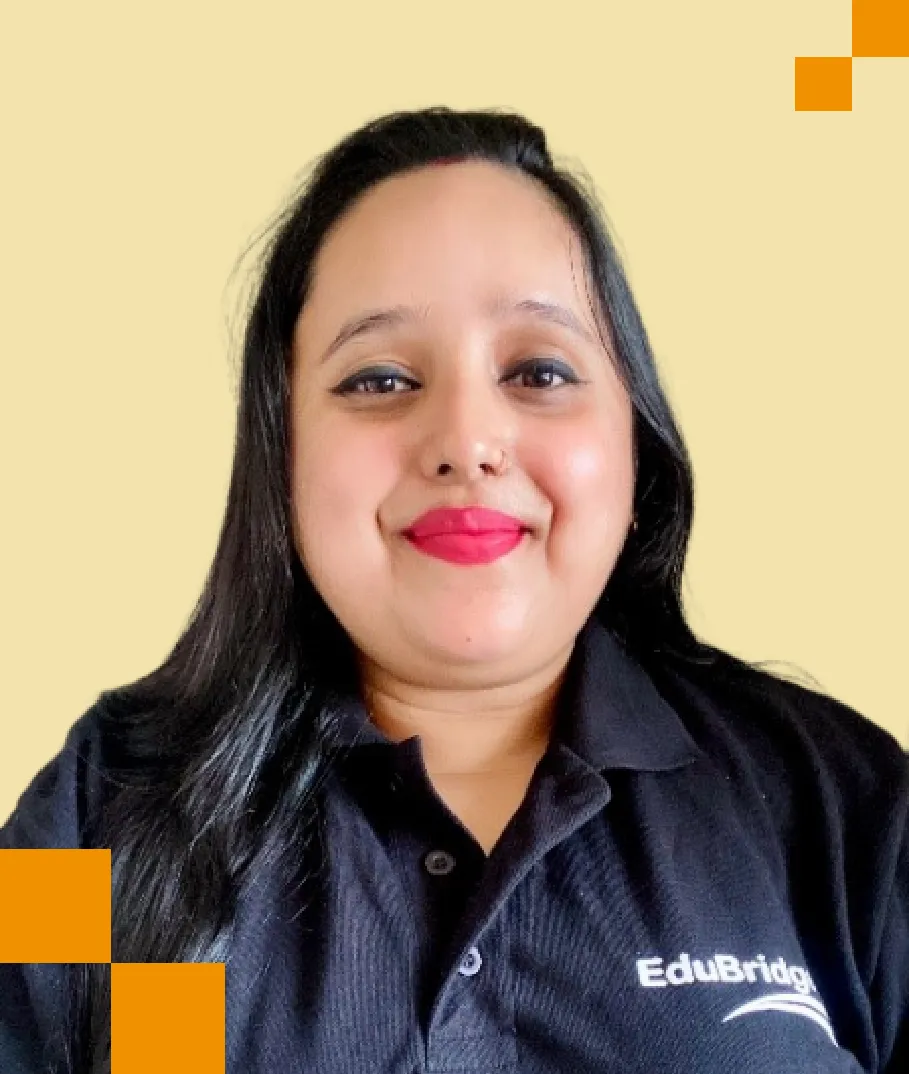 Sujaya is an ardent finance professional with a deep love for education and a strong commitment to empowering aspiring finance professionals. She completed her Post-Graduate Diploma in Banking and Relationship Management from the Manipal Academy of Banking and is equipped with advanced industry knowledge. With over 5 years of banking and commerce experience, she had tremendous exposure through various finance roles, allowing her to gain invaluable insights and expertise. She has led extensive training programs for NISM certification and product knowledge while consistently maintaining high standards through ISO and internal audits. Currently, she is associated with EduBridge Learning Pvt. Ltd. as a Content Manager and Subject Matter Expert - Investment Banking Operations, Accounting, and BFSI. Additionally, Sujaya has received recognition as the Best Young Entrepreneur Award for ideas in investment during one of her stints as a freelancer. She is passionate about what she does and believes in positively impacting finance education.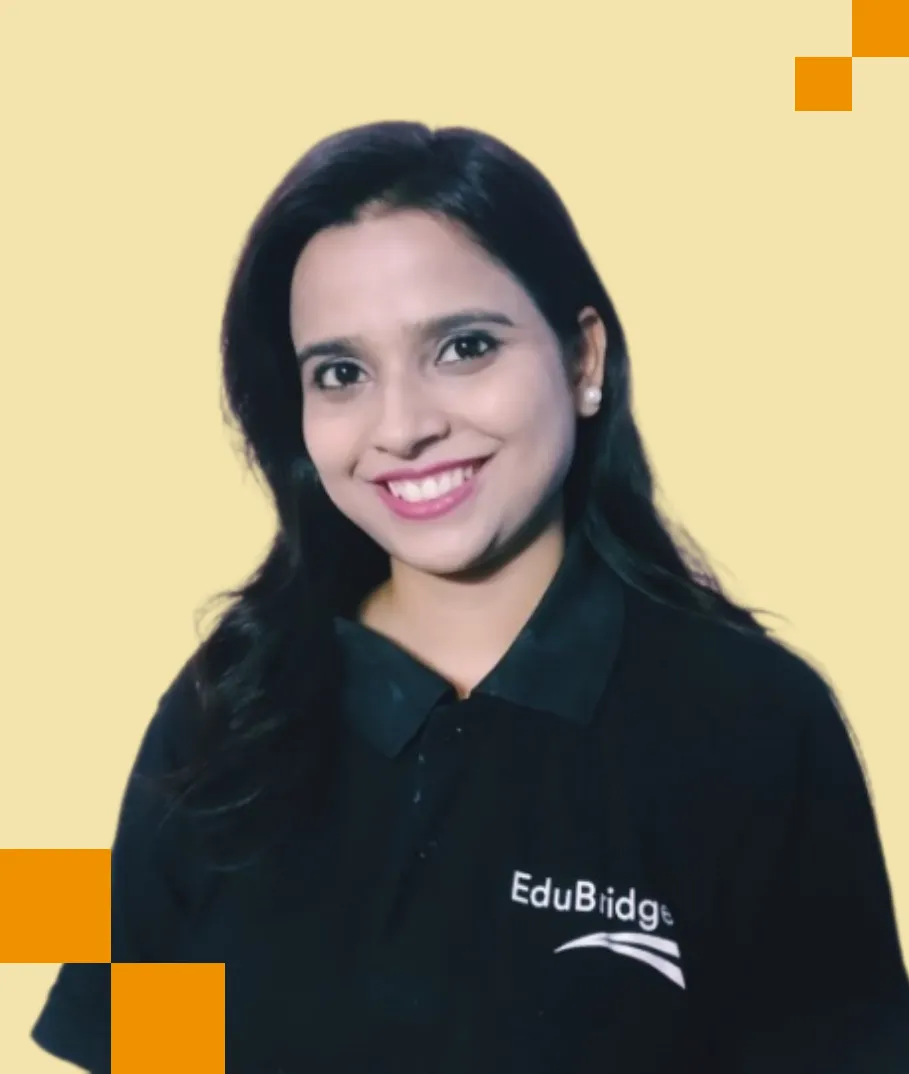 Shalini is a Data Science enthusiast with over nine years of experience in the field. She completed her Bachelor's and Master's degrees in Computer Applications and is a Merit Award holder from IGNOU. Her continuous learning and skill development were further demonstrated by her pursuit of certificate courses 'A' Level from NIELIT (DOEACC) and Python for Data Science from IIT Madras (NPTEL). She is an Oracle Data Science Professional Certified. She has recently achieved three Azure certifications and became an AWS Cloud Practitioner, strengthening her proficiency in cloud computing technologies. In terms of work experience, she has been actively teaching, equipping students with the knowledge and skills required to excel in the technology industry. She is employed with EduBridge as a Content Manager and Subject Matter Expert in Data Analytics and Business Intelligence, allowing her to leverage her expertise and passion for data science to develop aspiring professionals. Beyond her professional endeavors, Shalini is deeply enthusiastic about engaging in research work within Data Science, Machine Learning, and AI. She aspires to make meaningful contributions to resolving real-world problems effectively.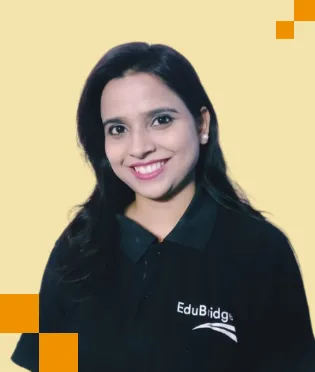 Shalini Kumari
Data Analytics and Business Intelligence Expert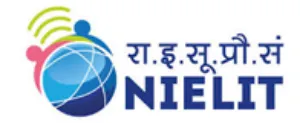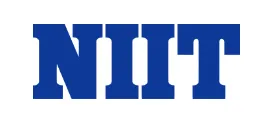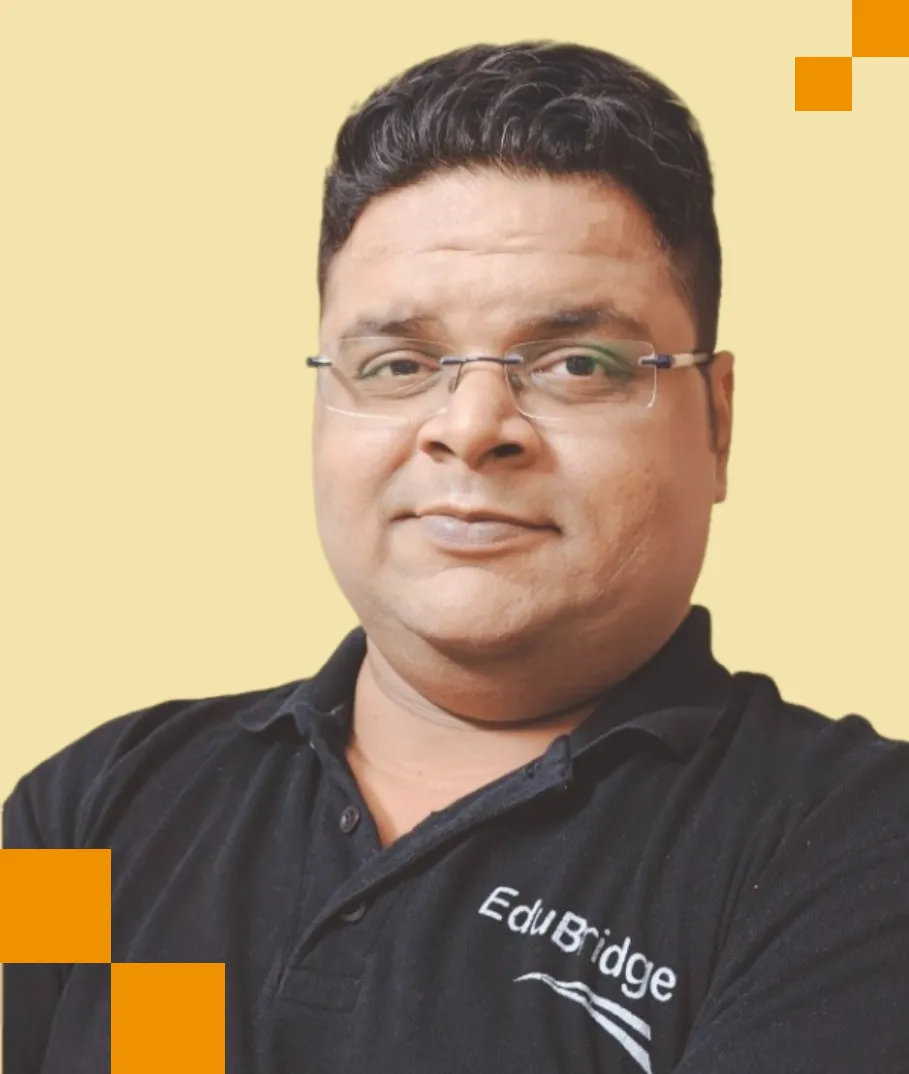 Sudesh is a passionate cloud technology enthusiast with an Electronics and Telecommunications Engineering academic background. With over 12 years of industry experience, he possesses extensive proficiency in AWS (Amazon Web Services). He is an AWS Certified Solution Architect Associate certified and an AWS Authorized Instructor and holds six certifications in Azure, further showcasing his comprehensive understanding of cloud computing platforms. He is also pursuing a Ph.D. in Electronics Engineering from VJTI, Mumbai, where he is diving deep into his research endeavors. Moreover, he is also an expert in Image Processing, leveraging his skills to analyze and manipulate visual data. Sudesh serves as an IEEE Access Reviewer to contribute to the academic community, reviewing and evaluating research papers. He has authored over 40 research publications in prestigious international journals and conferences, demonstrating his commitment to advancing knowledge. He is fascinated with the paranormal and often indulges his passion by writing fiction and non-fiction content in this intriguing realm. As an avid reader, he continually expands his horizons and explores various genres and literary works. He is employed with EduBridge Academy of Global Education, as a Sr. Training Excellence Manager, Sr. Content Manager, and Subject Matter Expert - Cloud Technologies.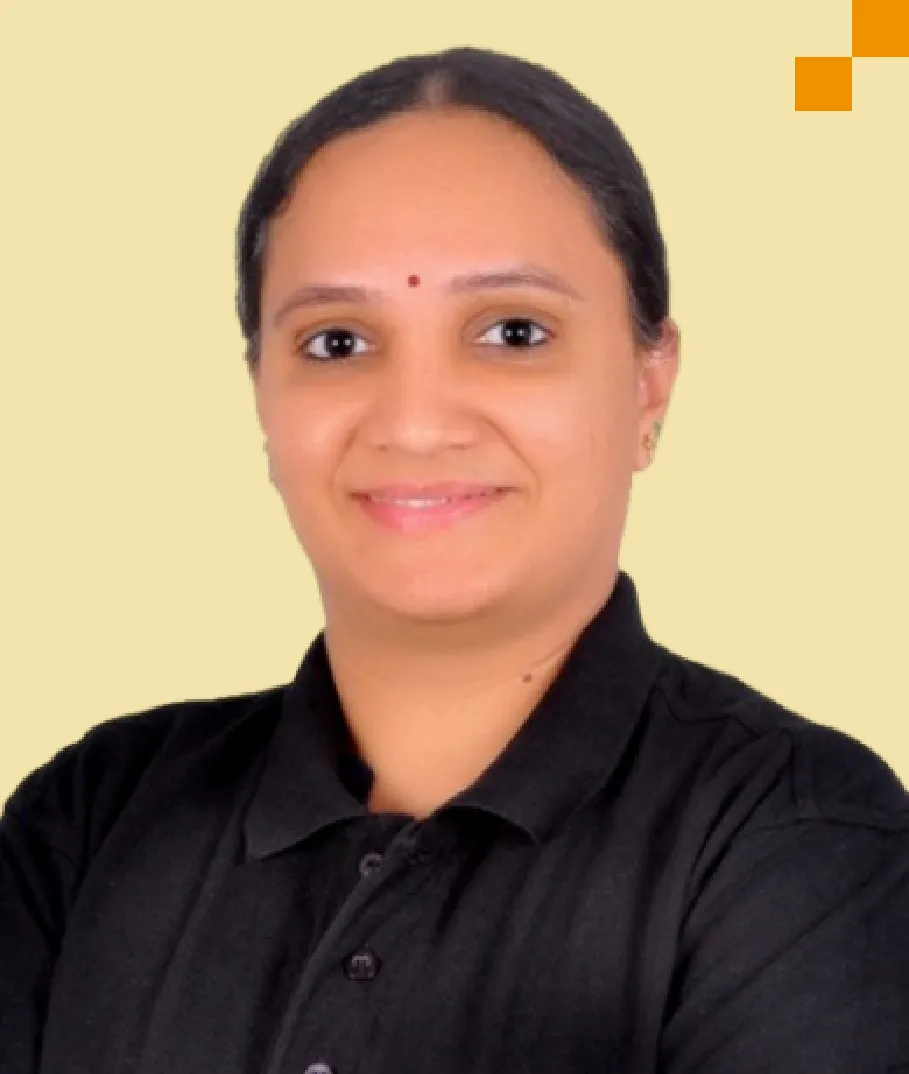 Lavanya is an accomplished Software Testing and Engineering professional with an educational foundation of a B.Tech degree in Information Technology and over nine years of experience. She has industry expertise as a coding instructor and IT trainer at esteemed institutions. As an instructor, she guided students in mastering various computer languages, from JavaScript and HTML to the basics of Python, self-driving cars, and blockchain concepts. With a keen desire to design, test, and develop innovative software solutions, she profoundly understands web technologies and strives to deliver exceptional business solutions. She thrives in fast-paced, deadline-driven environments and can enthusiastically take on additional responsibilities. Lavanya is employed with EduBridge as a Content Manager and Subject Matter Expert in Software Testing.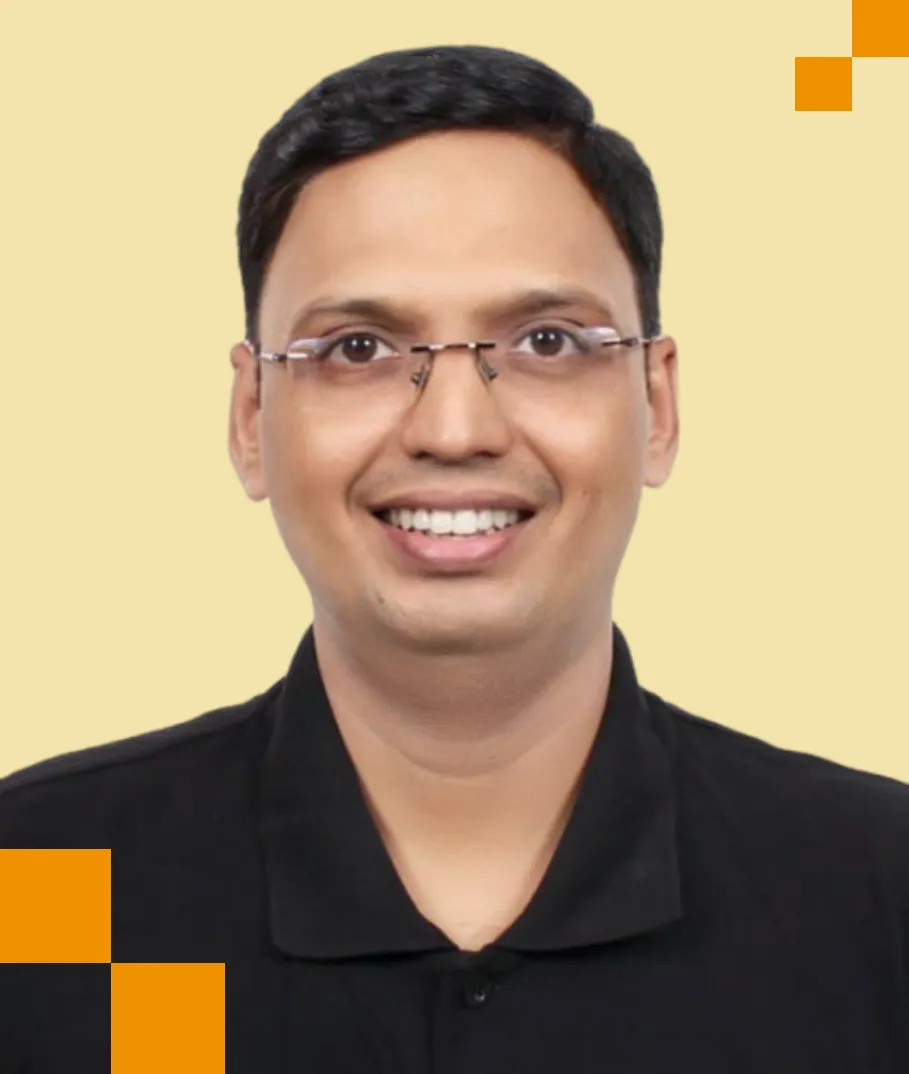 Gurunath is a dedicated and experienced Faculty Member passionate about education and training, with a Master's Degree in Science - Computer Applications and over 19+ years of proven expertise in leadership, education, training, and sales processes. These qualifications have equipped him with a solid academic background and a deep understanding of the field. He has worked in various roles, contributing to his growth and expertise. He serves as a Subject Matter Expert at EduBridge Academys of Global Education, bringing his extensive knowledge and experience to guide and mentor learners. In addition to his professional accomplishments, he has a range of personal interests. He enjoys online and staying updated on the latest technologies and news. As a Faculty Member, he is committed to fostering an engaging and enriching learning environment. He aims to empower individuals with the knowledge and skills they need to succeed in the ever-evolving world of technology. He believes in education's transformative power and is dedicated to guiding students toward their academic and professional goals.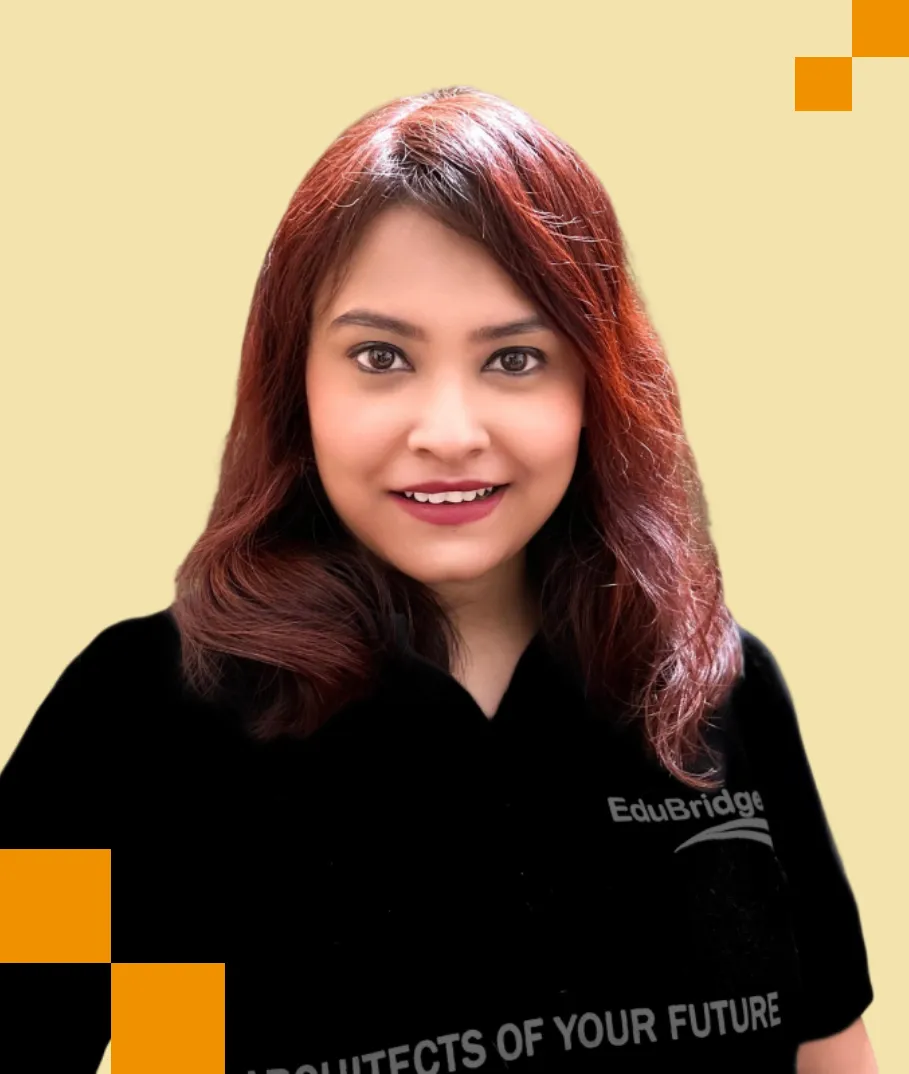 Debdutta is a Learning and Development enthusiast within the Education and Workforce Development industry. With over 12 years of professional experience, she has worked alongside a diverse international clientele. Armed with a Post Graduation Degree in Management and a specialisation in Marketing, she brings a unique blend of strategic thinking and a deep understanding of the workforce landscape. Fueled by a genuine passion for helping individuals learn and grow, she firmly believes education is the key to unlocking human potential. Currently, she is employed as a Senior Manager for Learning and Development at EduBridge. Having worked with international clientele, she has gained invaluable exposure to diverse cultures and an acute understanding of global workforce dynamics. It has honed her ability to tailor learning solutions that cater to the unique needs of learners from different backgrounds, ensuring inclusivity and relevance. Beyond her professional achievements, she enjoys staying abreast of emerging trends of Generative AI and its best use case practices within the education and workforce development industry and actively participates in contributing to relevant forums.
Global Career Passport
Unlock more than 15 benefits that prepare you for a career launch in more than 50 countries!
What do you get?
Best-in-class Curriculum

with an integrated Assessment Centre for a seamless learning experience
Learn with faculty with experience of more than

15+ years in the international domain

Open access to digital collections with over 200m academic articles and scholarly resources - including peer-reviewed academic articles published in the last 5 years.

ECTS accreditation recognized across more than 60 countries - obtain visa opportunities in Europe, US, Canada and several other countries, gain the valuable chance to live and work abroad.

Access to EduBridge's Premier Learner Portal that gives you access to content with voiceovers - Learn anytime, anywhere and on any device

Access to EduBridge's Premier Resume Builder - Optimize your resume and fine-tune your profile with the help of our Training Mentor

Project Consultation and Feedback with an Expert

Weekend Doubt Clearing Sessions

with a Subject Matter Expert

Guest Lectures

with Experts from the Industry

Linkedin Profile Review

with an Expert
Mock Interviews

with an Assessor

1:1 Career Mentoring:

Placement Preparation with a Dedicated Placement Manager

Placement assistance with lifetime access to the EduBridge Job Portal

ELITE Learner's Club

is our loyalty program that allows you, your friends, and your family to earn cashback and points on purchases, while also providing access to exclusive offers and rewards
Course on "Communicate with ease in English" with AI-enabled assessments worth INR 7000 is included in this passport powered by

Languify

Secure Your Salary

with

Digit Group Total Protect Policy

insures EduBridge's learners to avail upto Rs 1.2 lakhs in an event of job loss.
'One-on-One Mentorship: Choose a Mentor from 250+ mentors from diverse fields who will mentor you to achieve your career goals worth INR 5000 is included in this passport powered by

Mentorscapital.

Career Assessment and Counselling:

Career session with a Certified Career Counsellor to give you a strong understanding on how to prosper in your career worth INR 5000 is included in this passport powered by

CareerGuide

Learner Support because We Care (

9.00am to 6.00pm

support via email, call, chat and ticket support)
Powered By





Woolf Student Benefits
EduBridge-Woolf official Student Identity Card which carry several full-time student benefit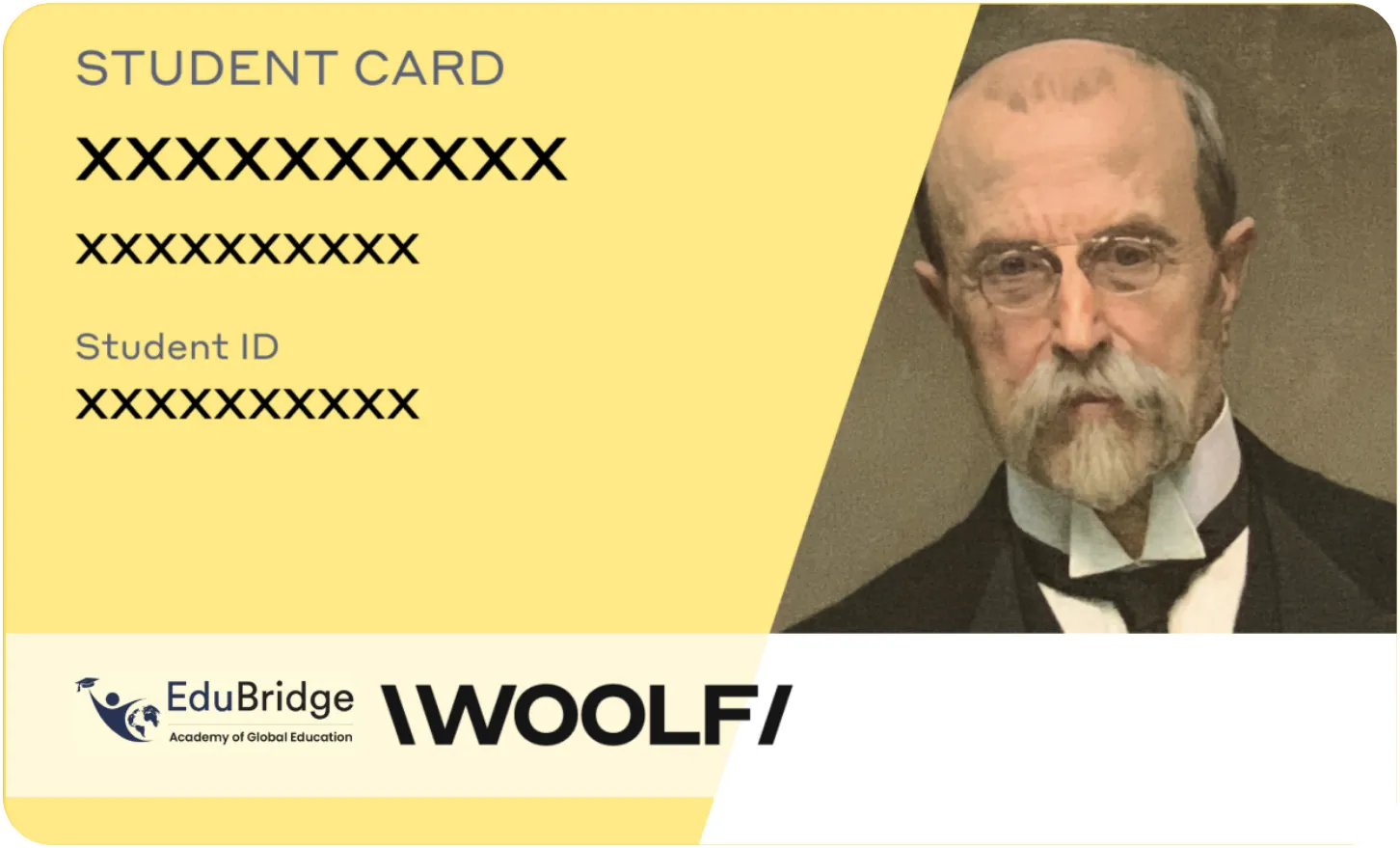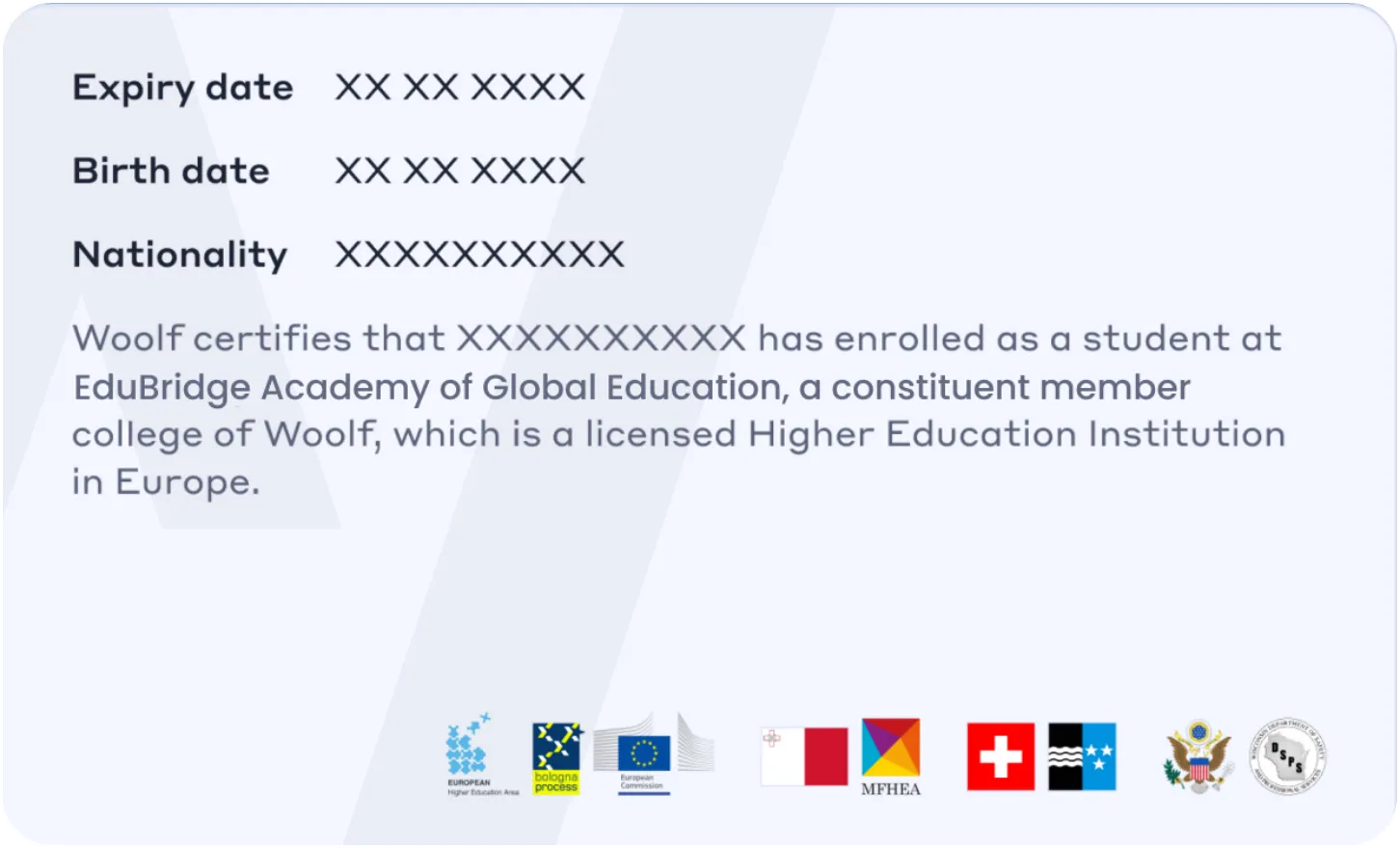 Woolf student can register with UNiDAYS and avail ~INR 55k worth of benefits on their purchases
Product
UNiDAYS Offer
Savings (INR)
Samsung S23
Up to 30% off on Smartphone
Up to INR 22,500
Samsung Galaxy Watch
Up to 40% Off
Up to INR 14,800
Apple Airpods
Free with the purchase of Mac
INR 12,900 - 2nd Gen Airpods
JBL Flip 4
15% Student Discount
INR 750 off
Mint + WSJ
30% Off
INR 1,050 for one year plan
INR 2,400 for two year plan
Myntra
Extra 17% Off
INR 1,700 off on 10K spend per year
*Offer may vary
Total Savings: ~INR 55,000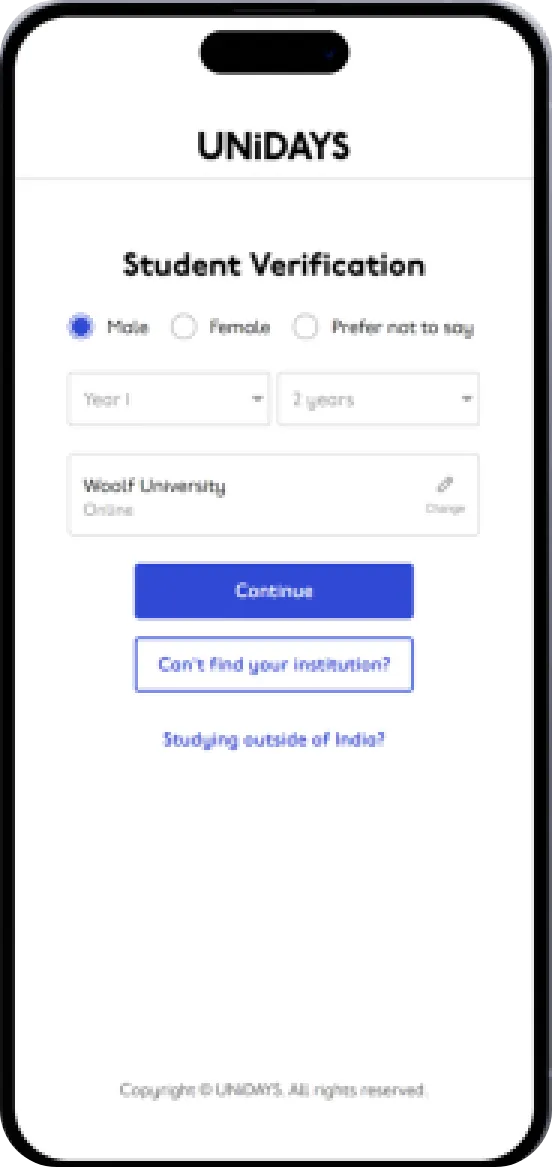 Certification to showcase your brilliance and expertise
Master's Degree with unique QR code containing irrefutable evidence of student's complete learning history.

Once you've completed the program, you will receive a Master's degree issued through Woolf by Malta's Higher Education authorities. Your Degree is compliant with the 9 International Regulatory and Accreditation Frameworks.

Our degree is as credible as any other European higher education institution. By finishing our degree, you will receive 90 ECTS credits Master's Degree

Get a degree recognised by credential evaluation firms across Europe, the US and Canada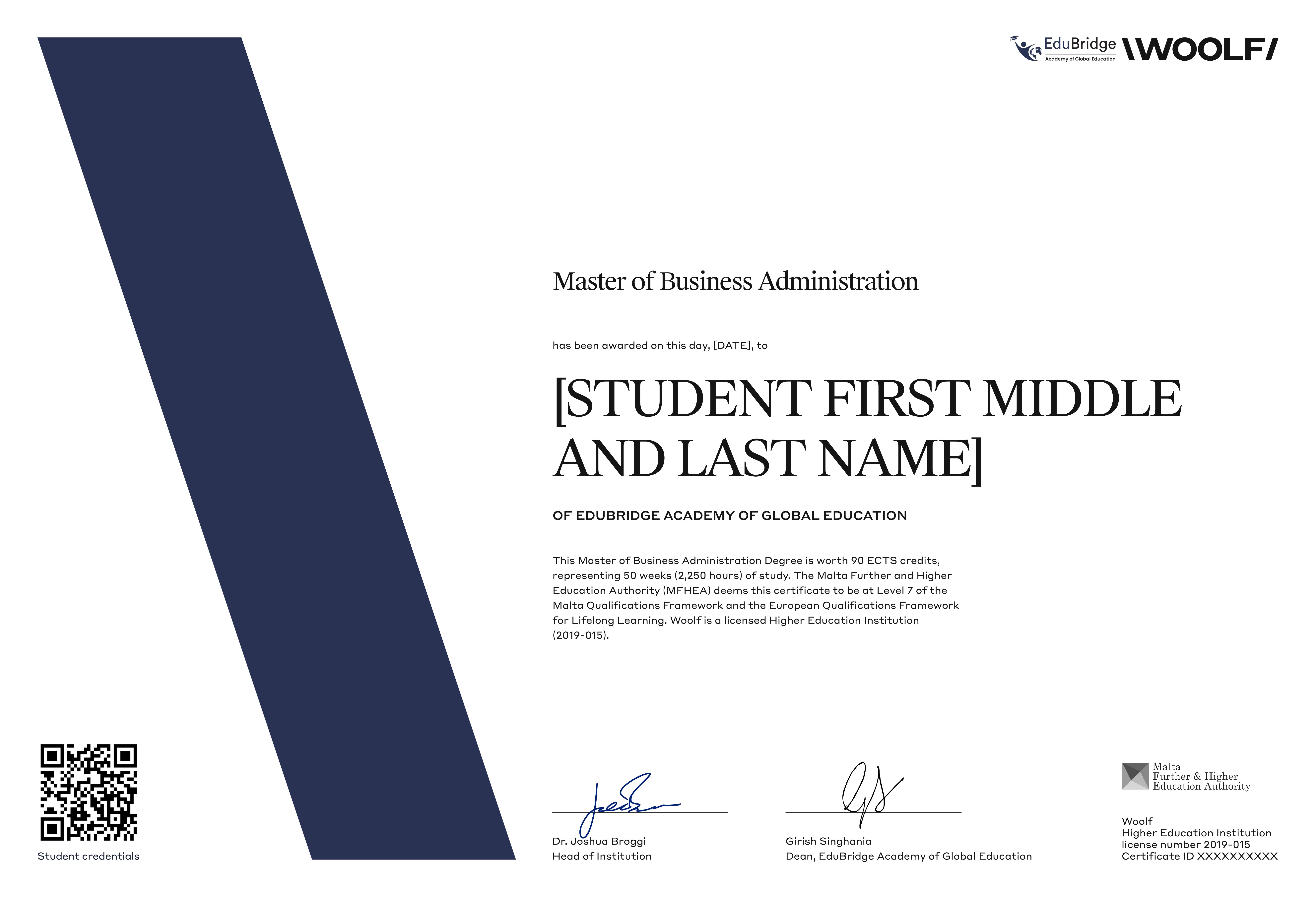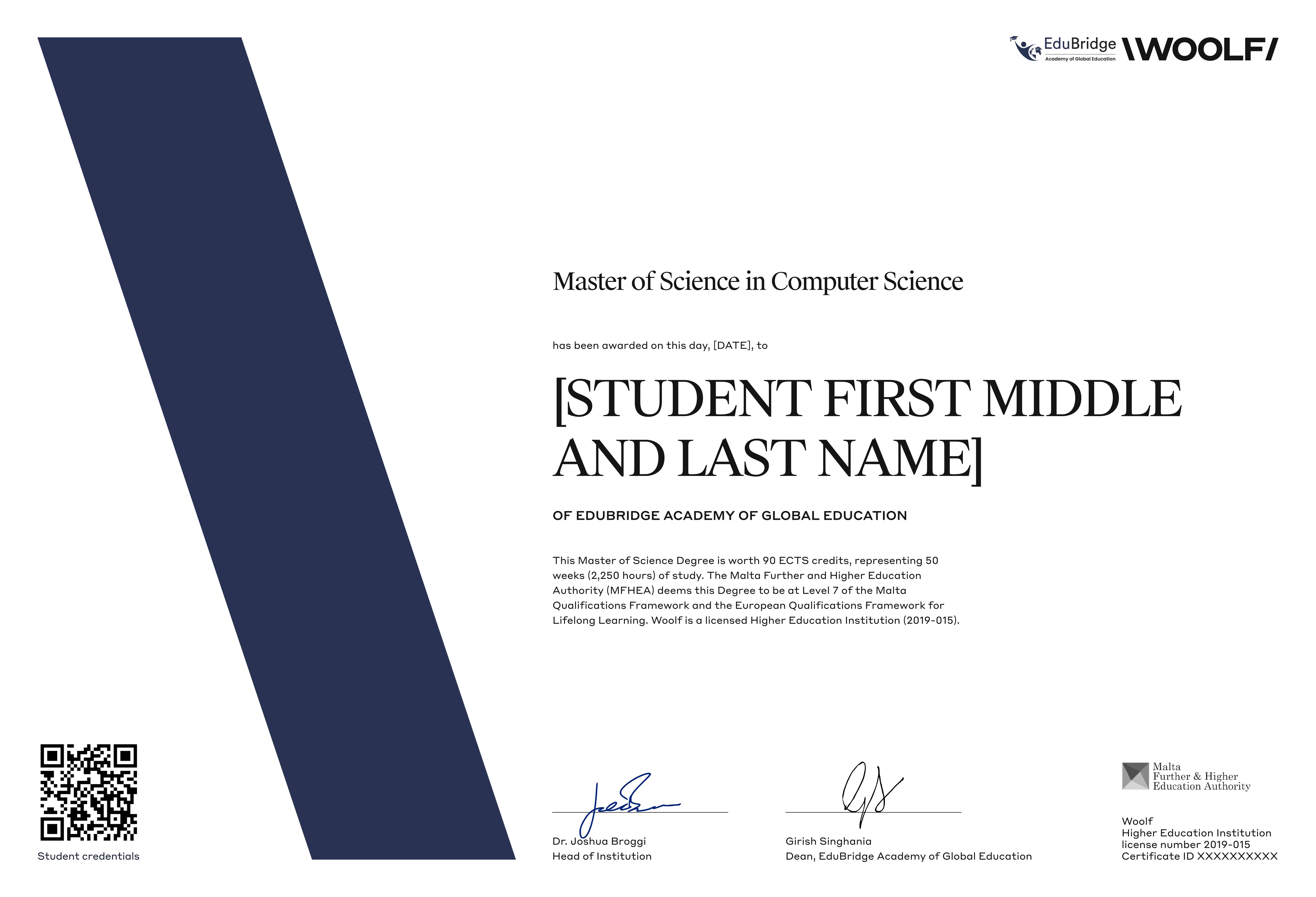 Learners have the flexibility to opt for multiple specialization tracks within the same Master's Degree through a Supplemental Certificate

Learners who successfully complete this MBA program can earn a specialisation certificate showcasing their domain expertise.

A specialisation certificate along with the MBA degree certificate gives you the flexibility to showcase the MBA degree and your domain expertise separately.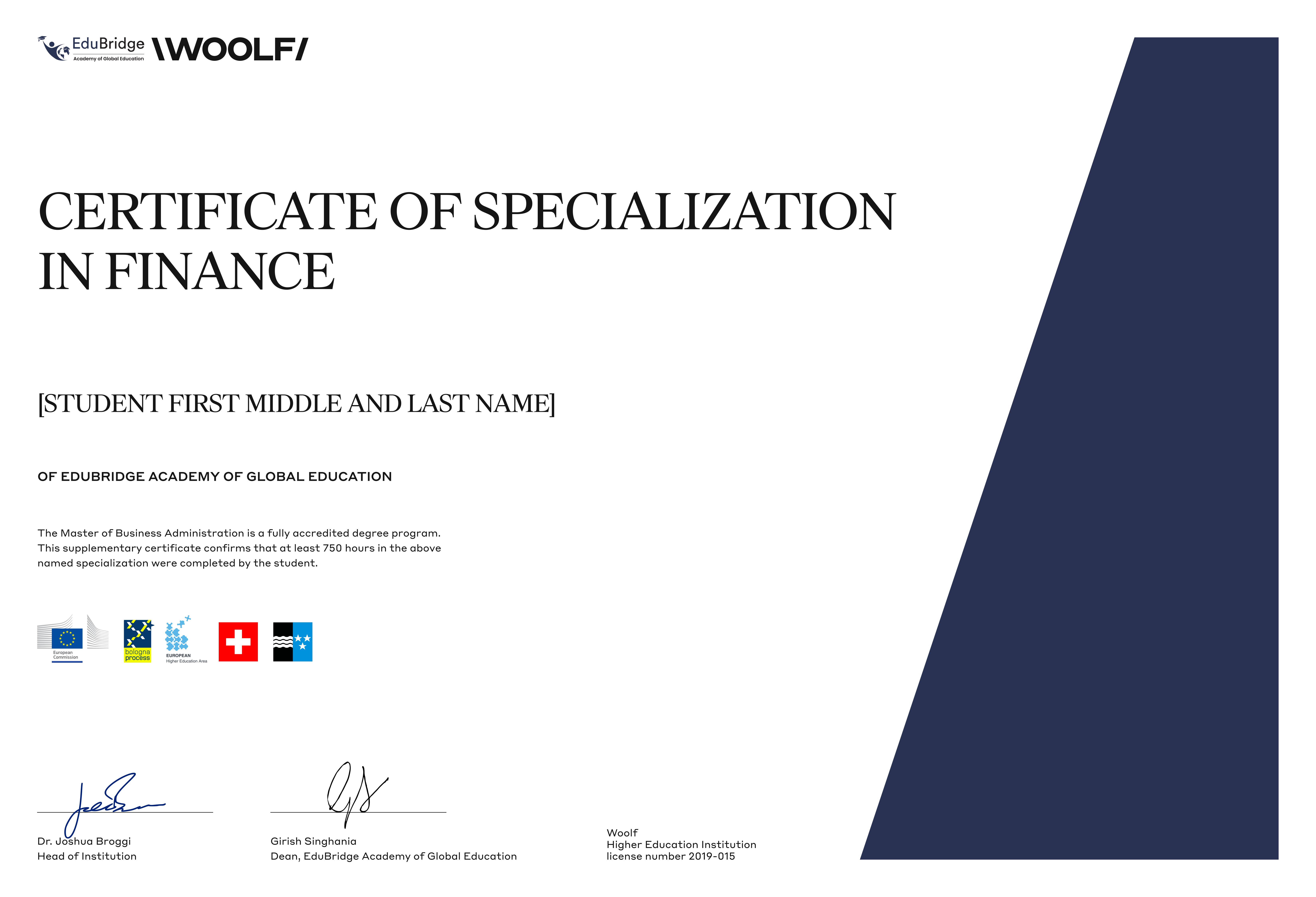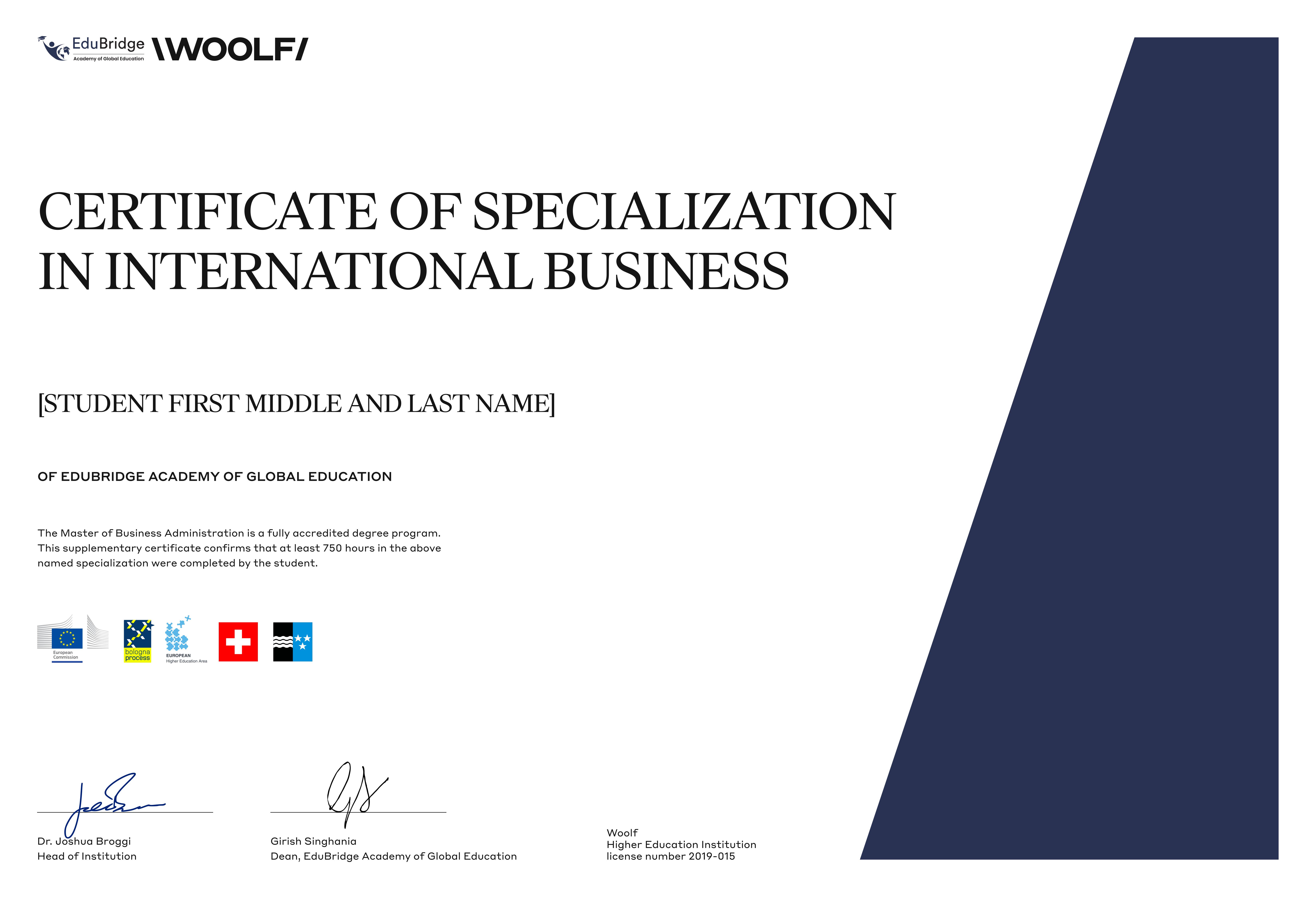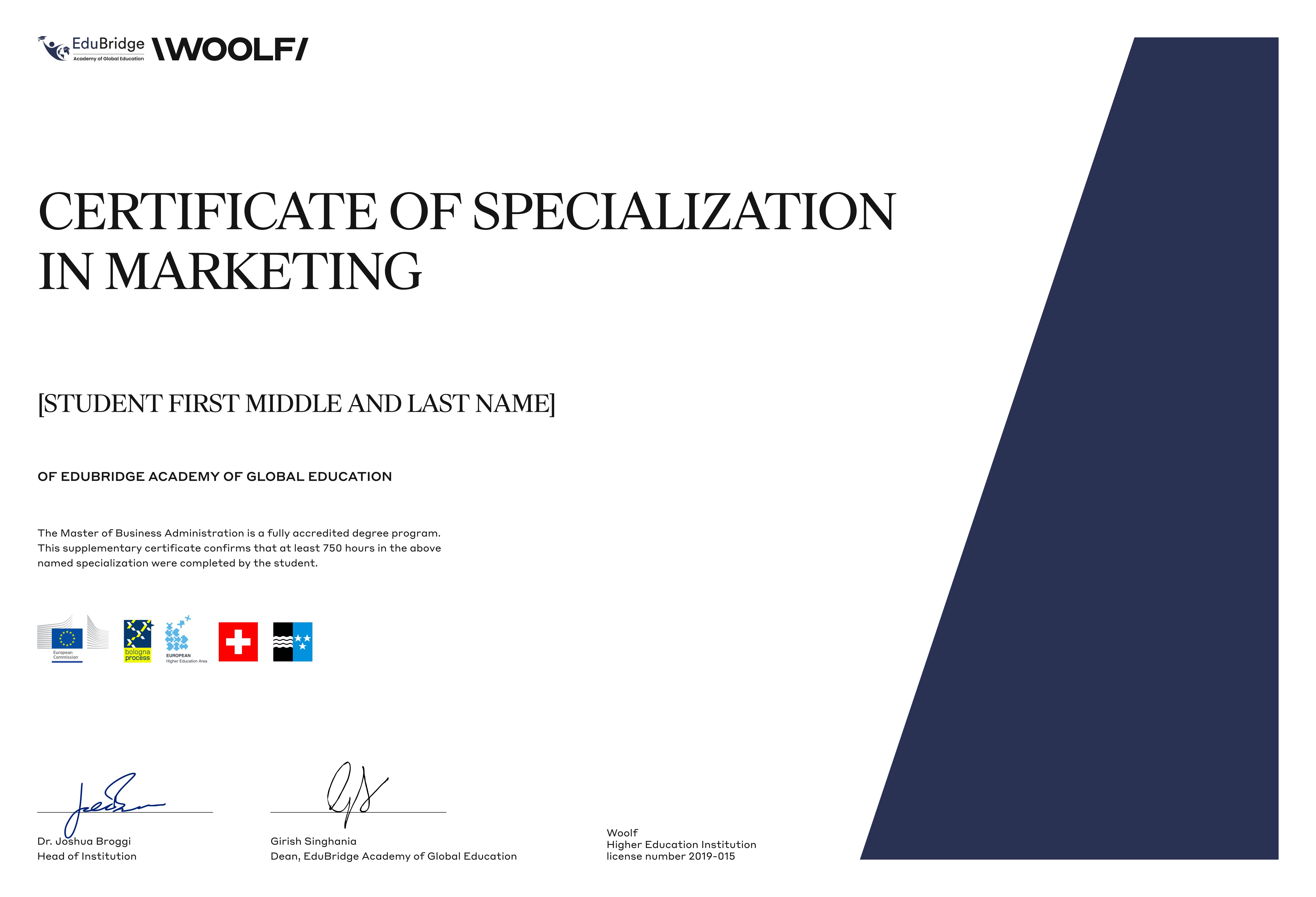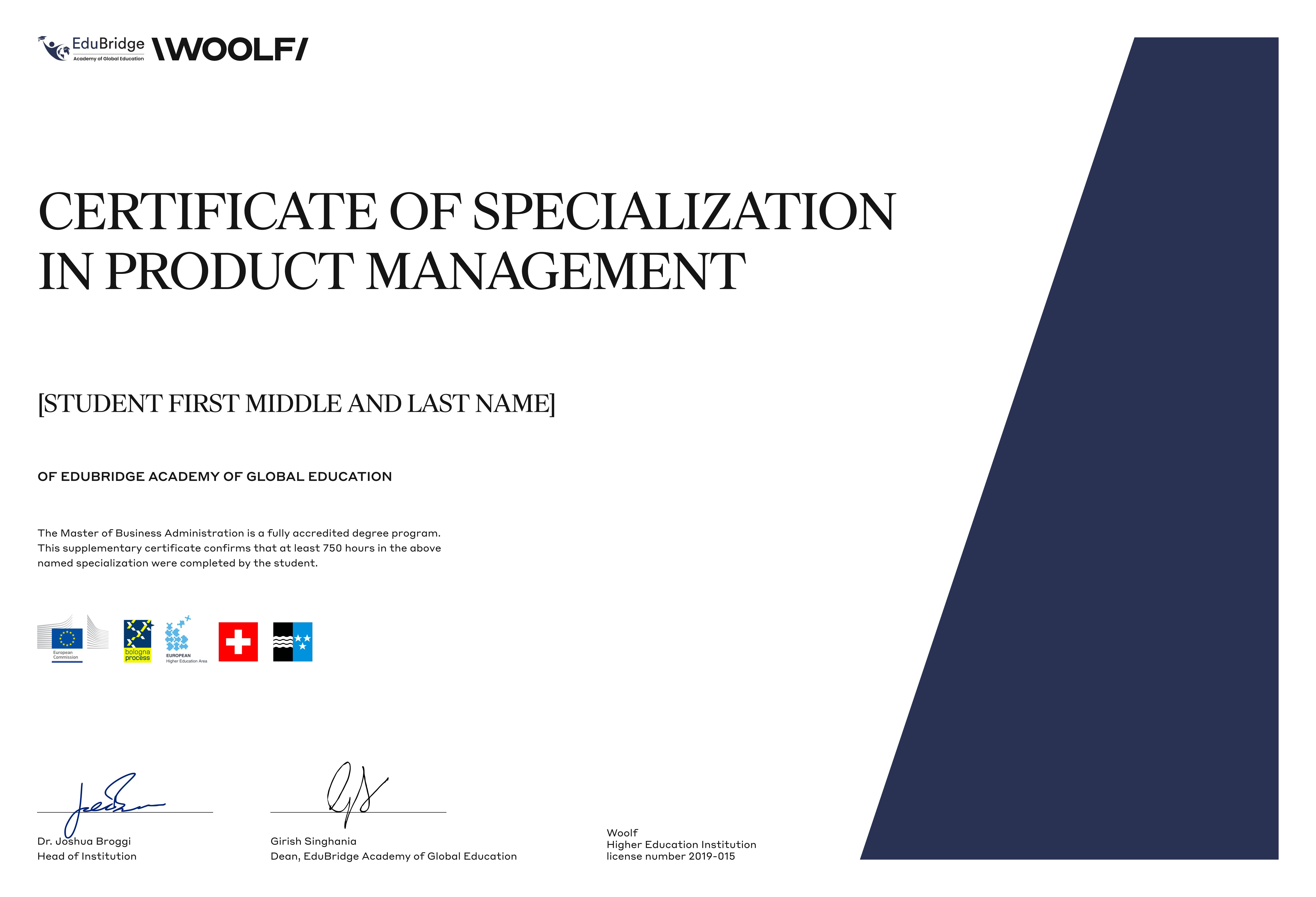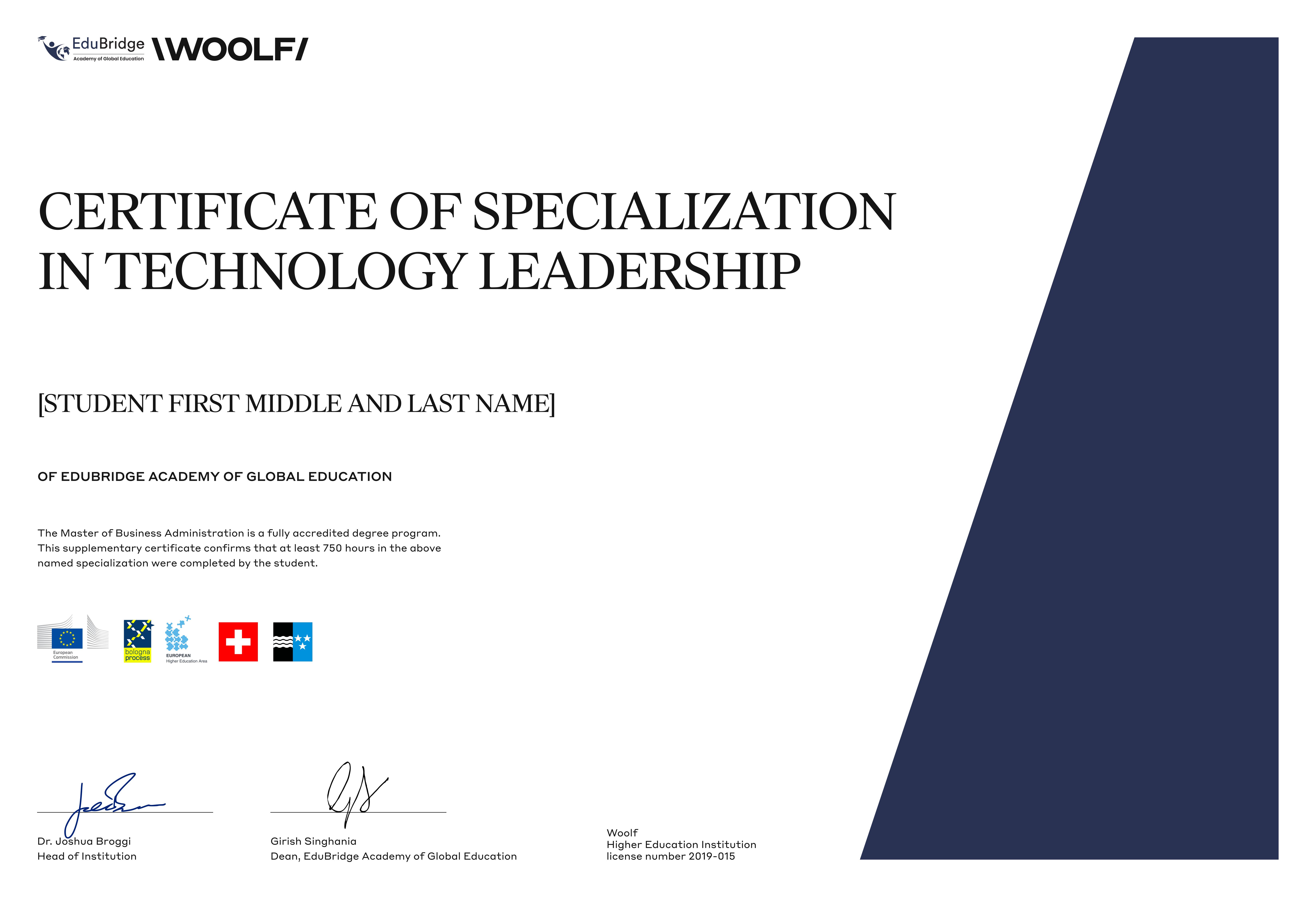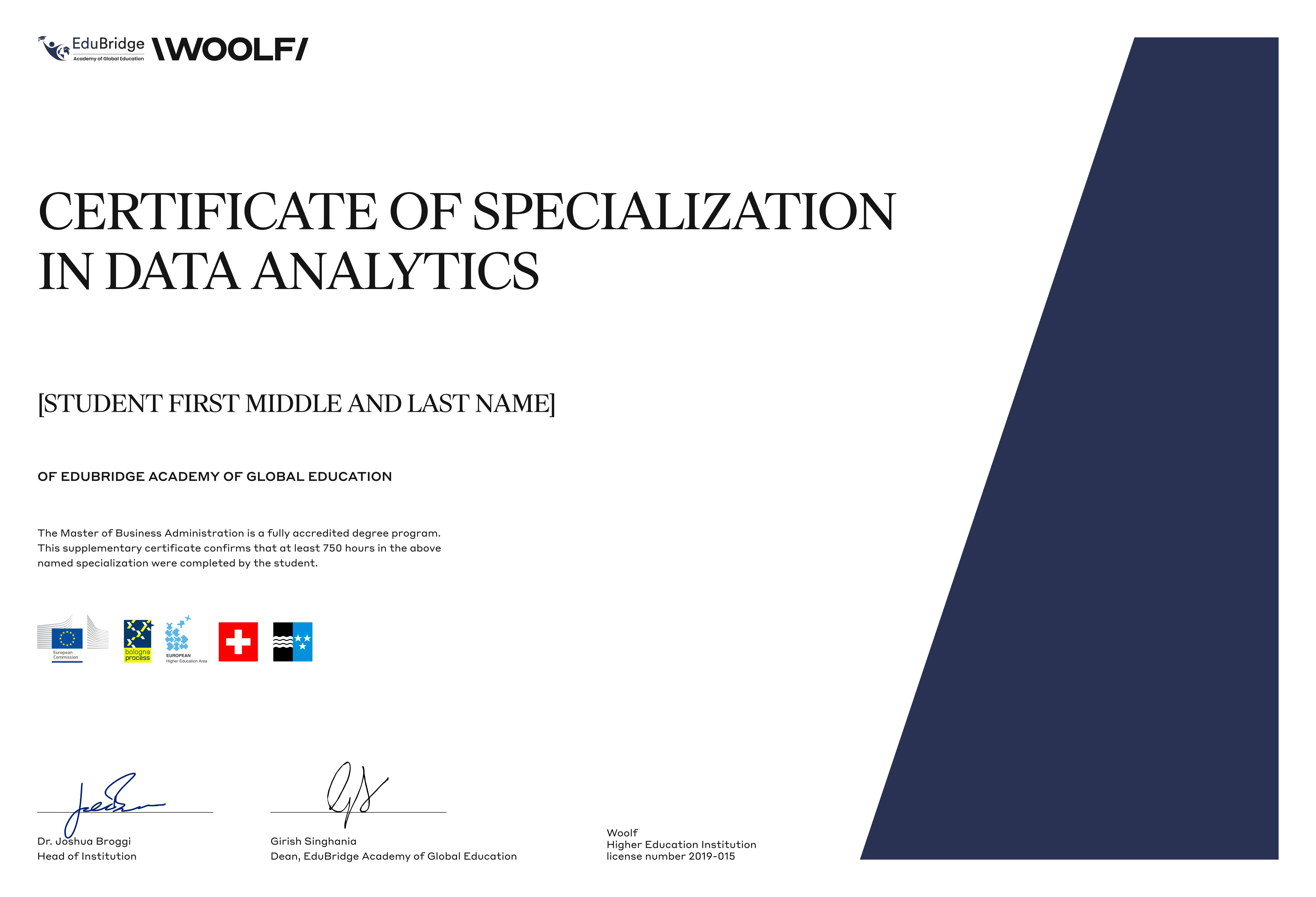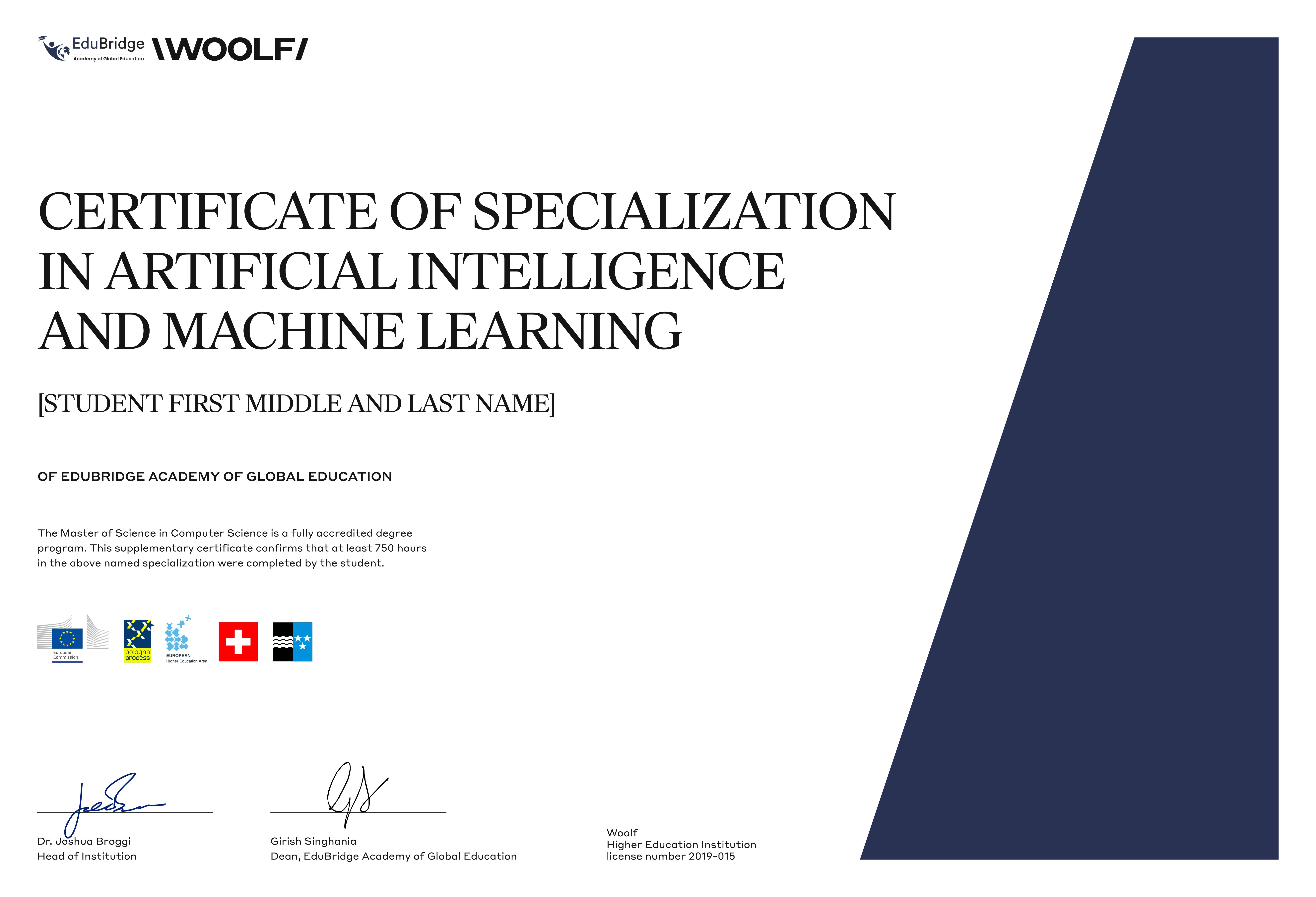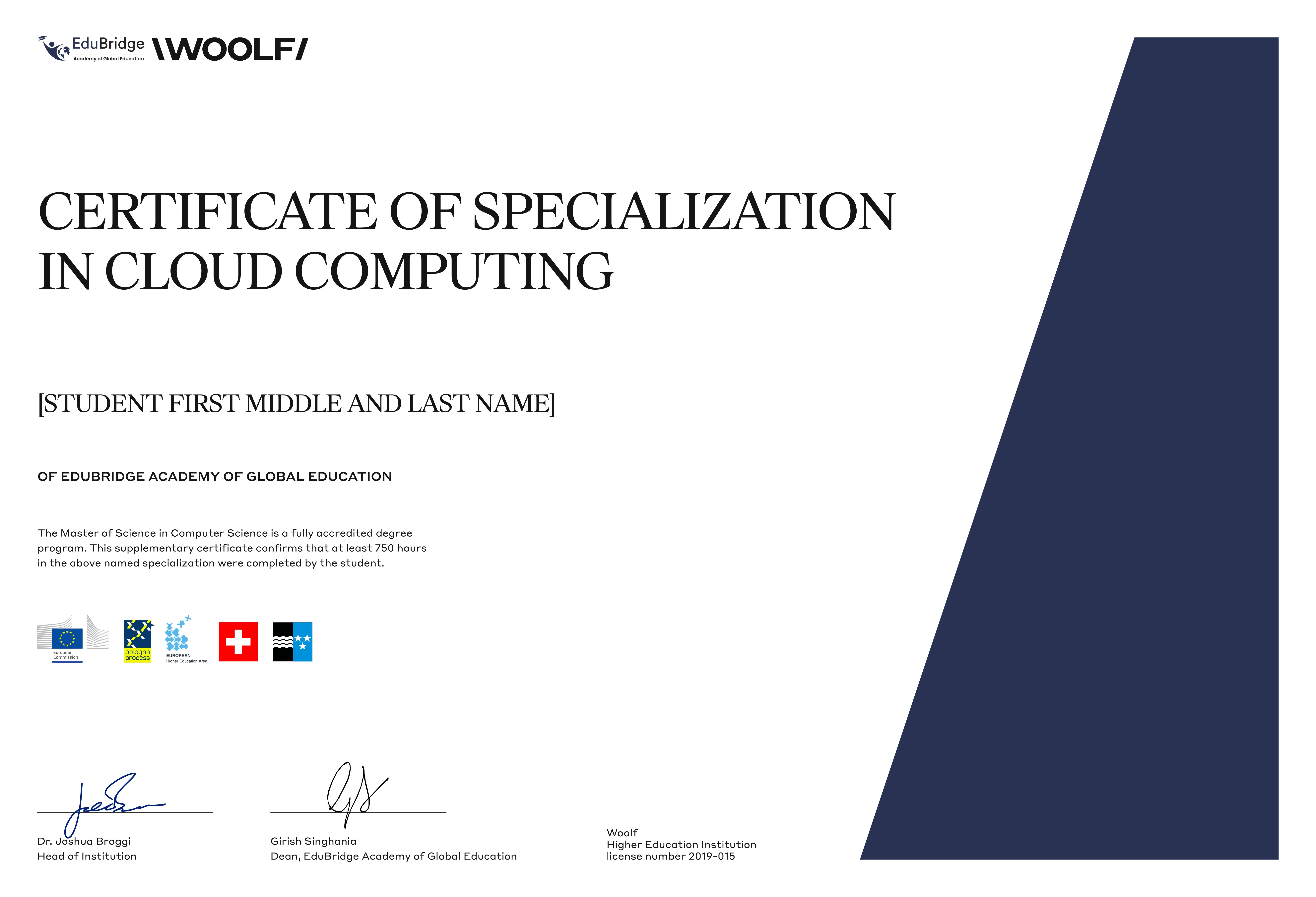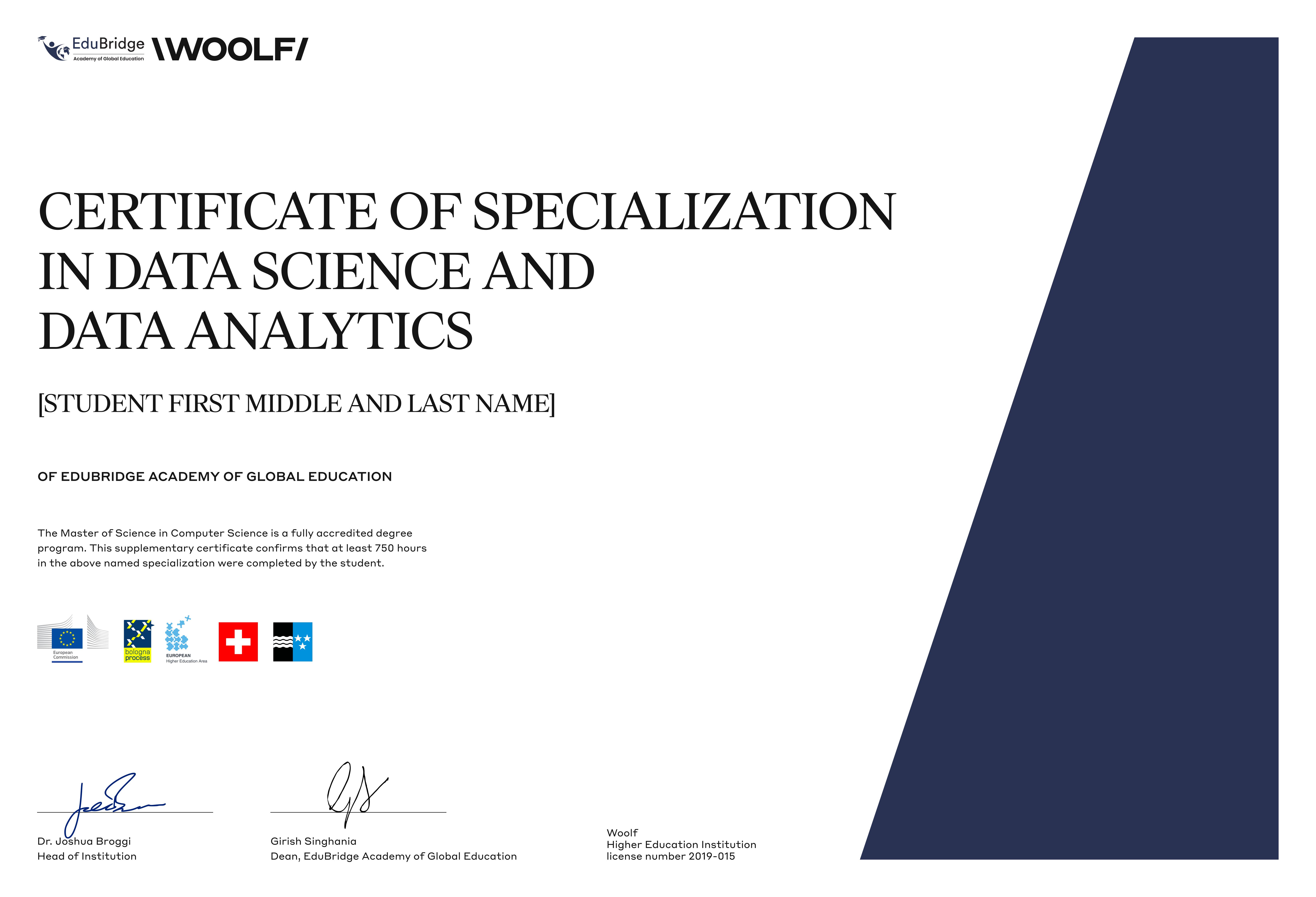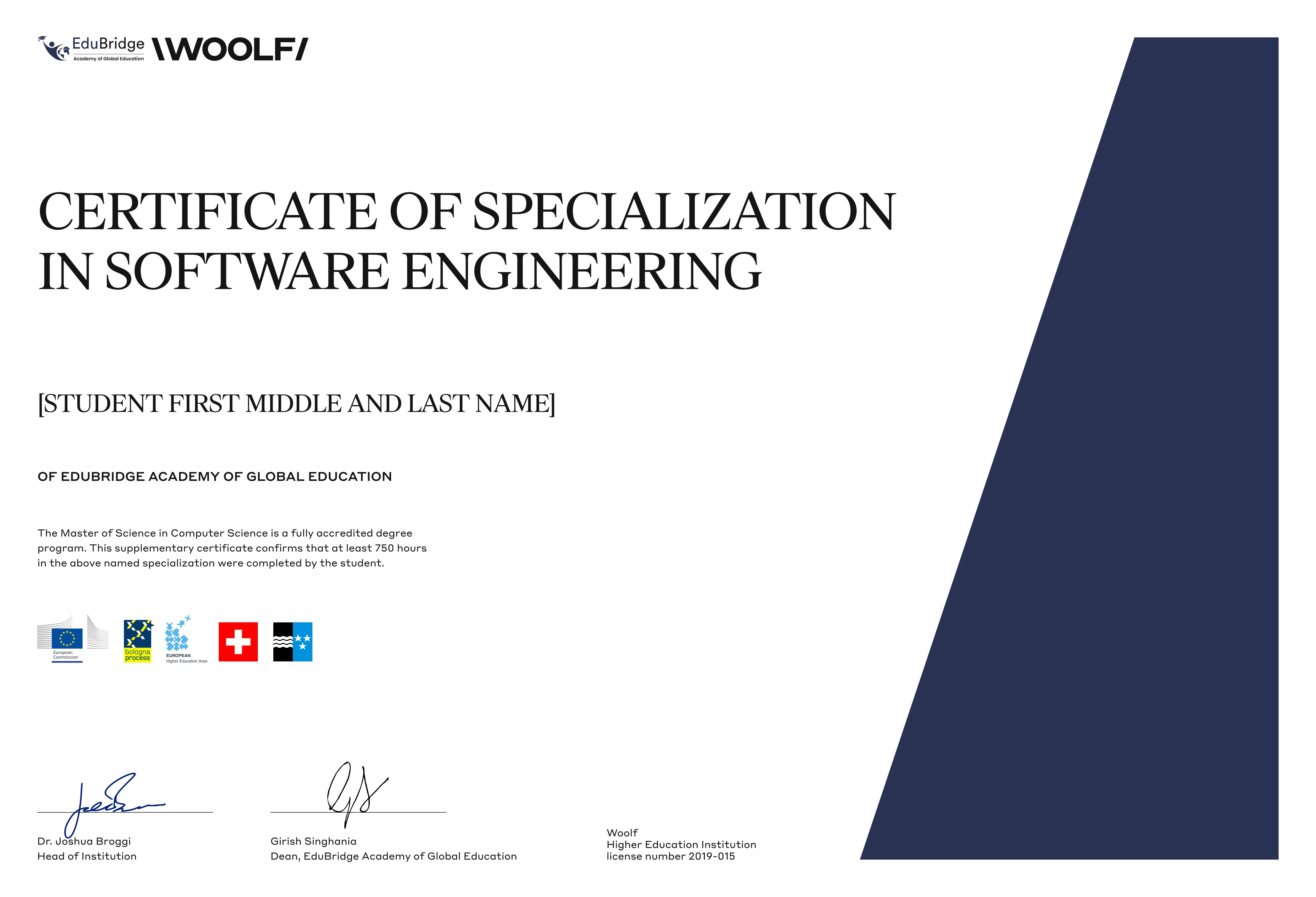 EduBridge-Woolf Transcript that reflects real-time progress, Exemptions availed, Workload, ECTS credits, GPA.

The transcripts that reflect accreditations, License Number, EQF Level, Duration of Program and Grading System.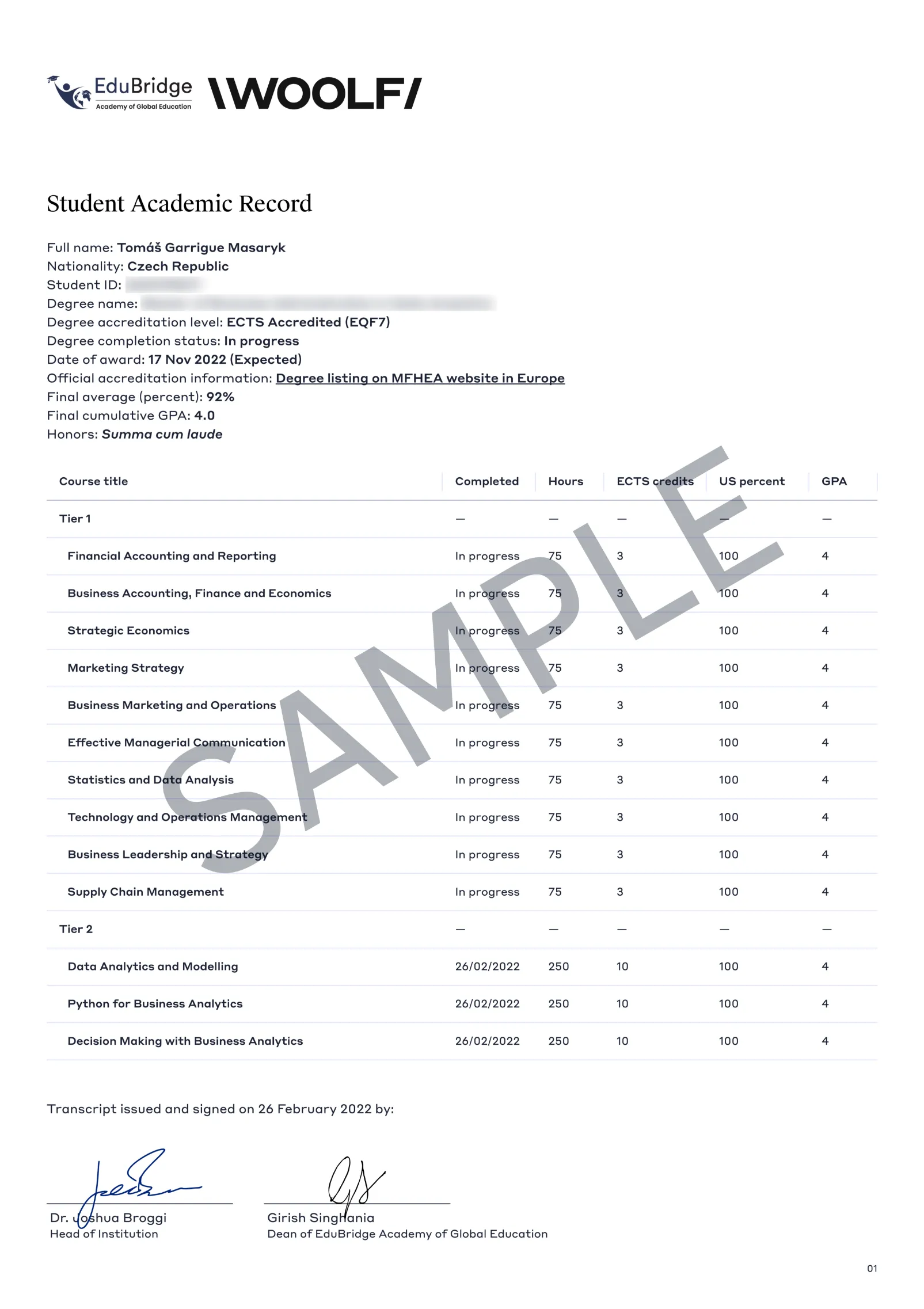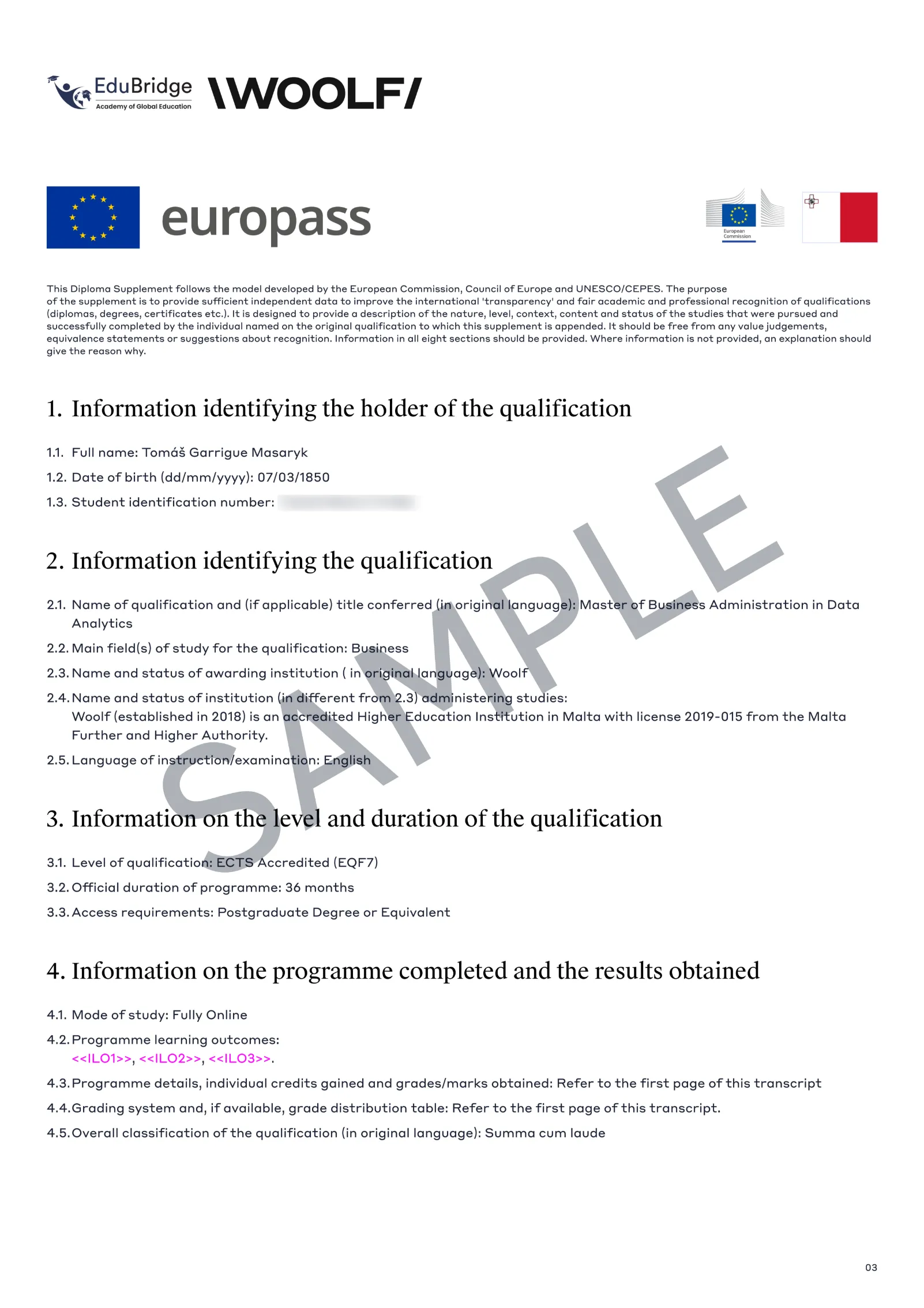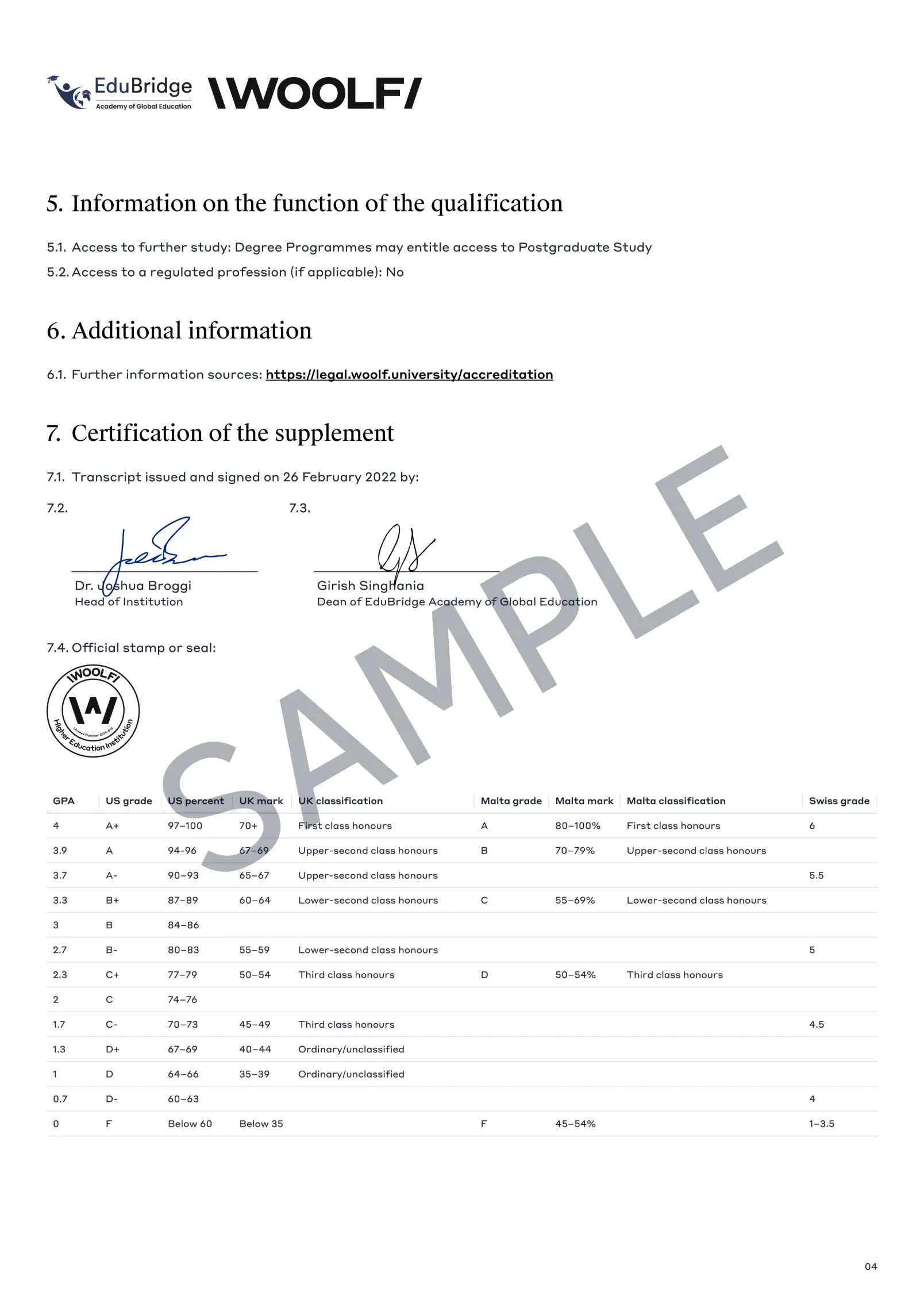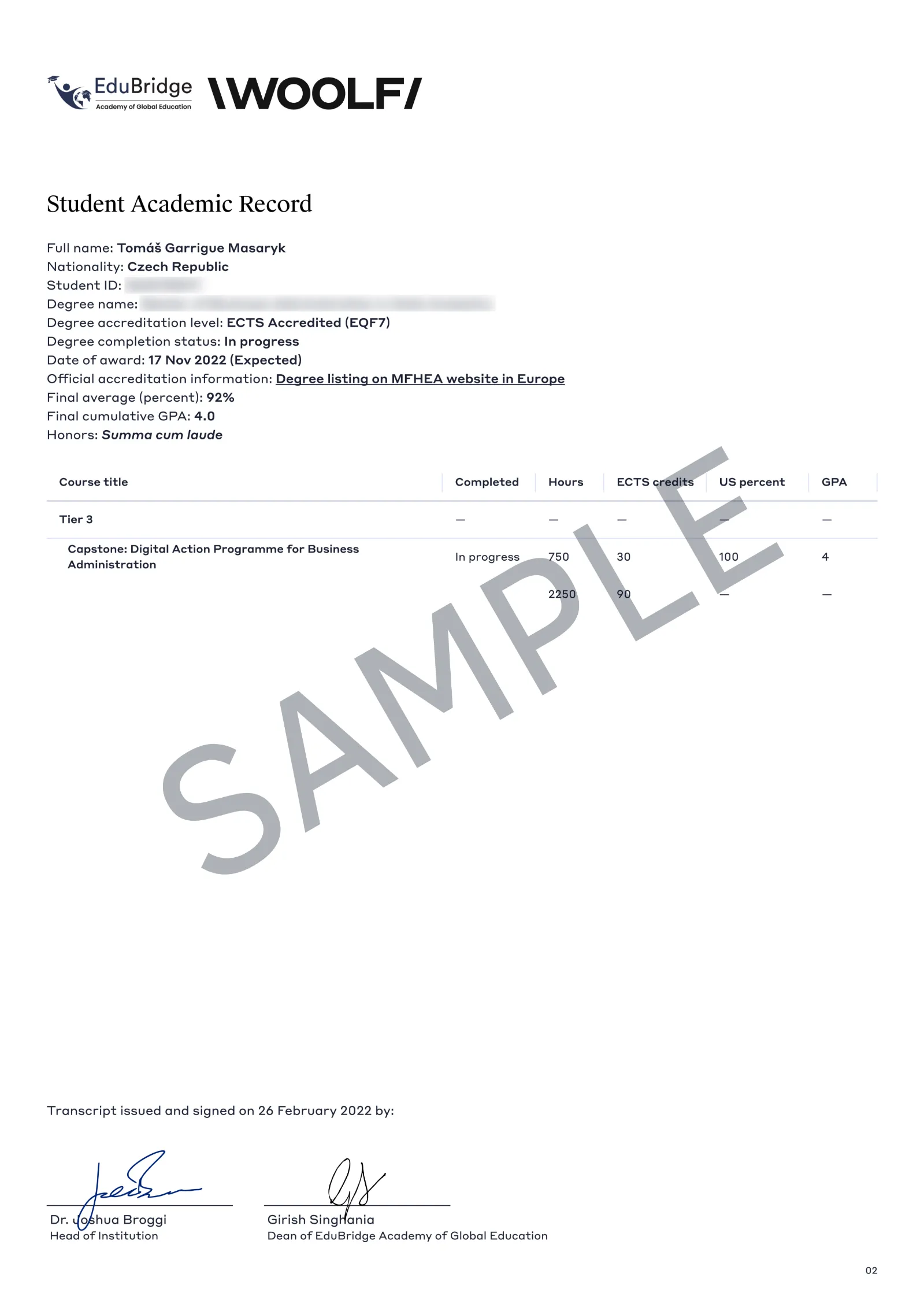 Start your journey towards mastery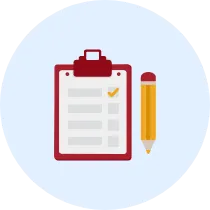 Read the eligibility criteria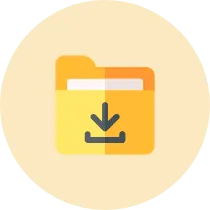 Download the syllabus free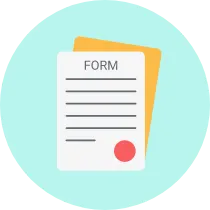 Click enroll now and fill the application form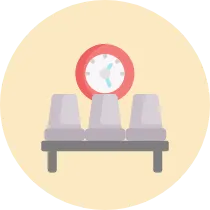 Block your seat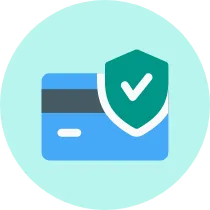 Use easy pay options and complete your payment
Create your profile on Woolf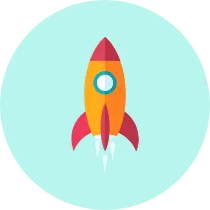 Start Learning

Ready to transform your career?
Update your details for Expert Guidance.
Thank you for requesting a call back,
our team will get back to you shortly!
Upcoming Master Classes / Events
Experience EduBridge through a free masterclass with our Experts.
Multimedia Hub: Explore, Learn, Succeed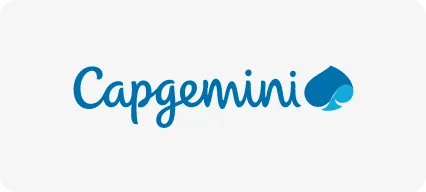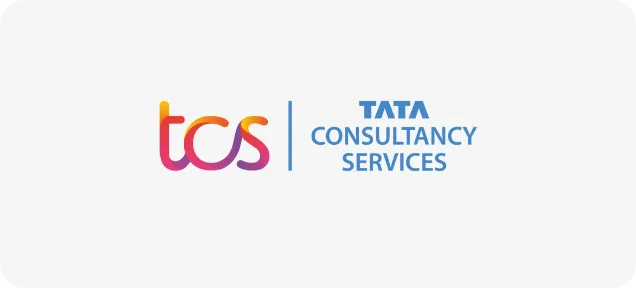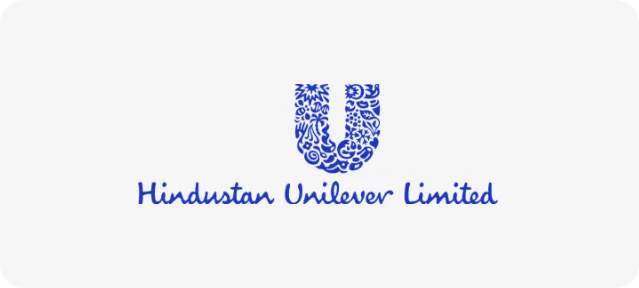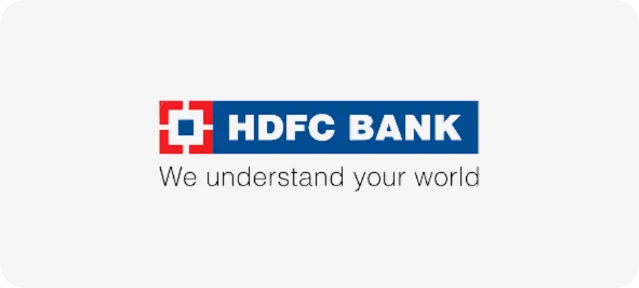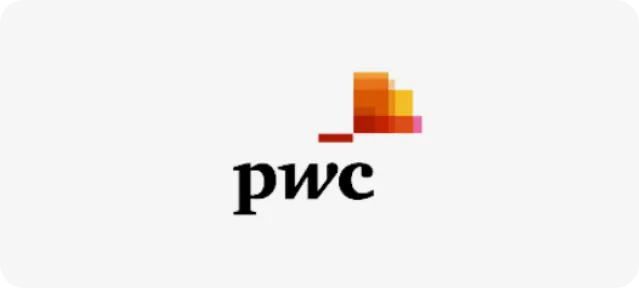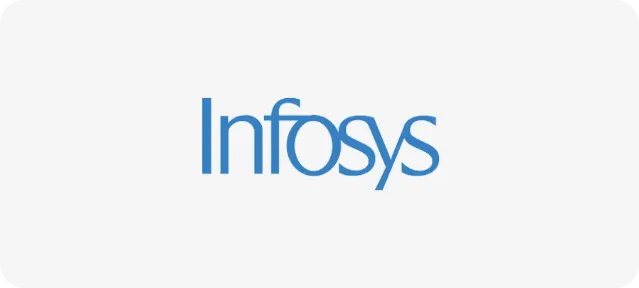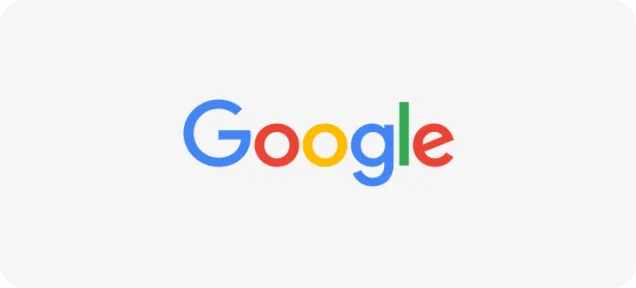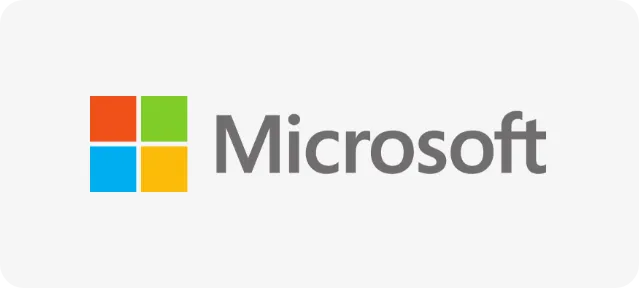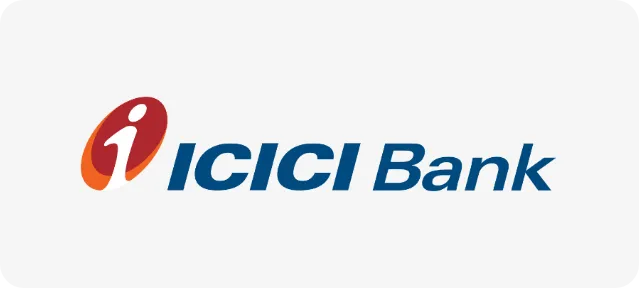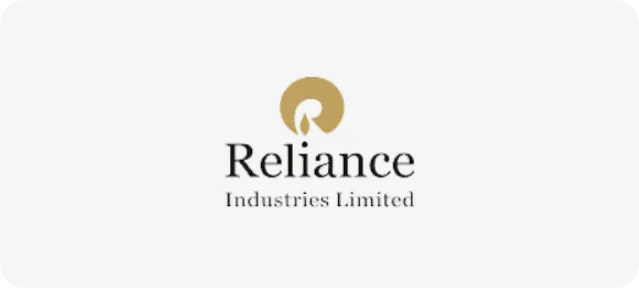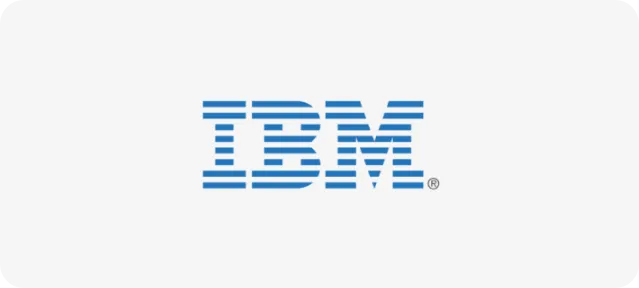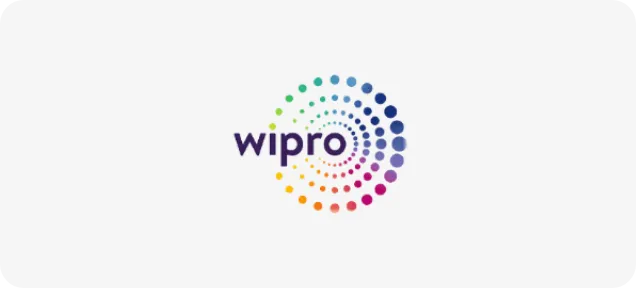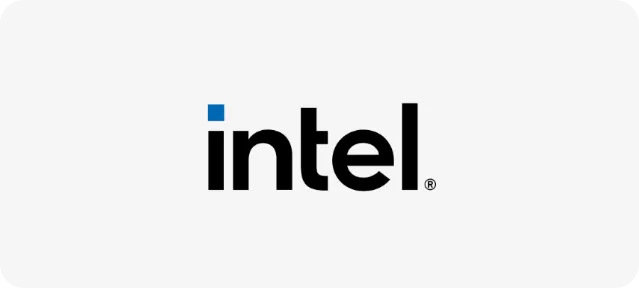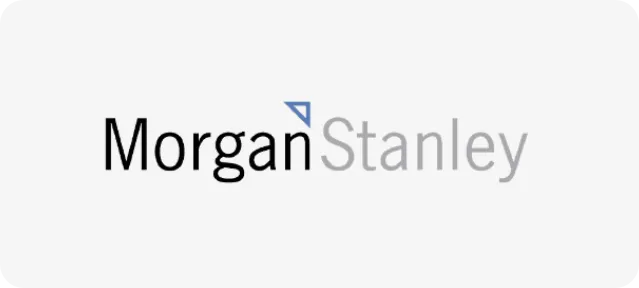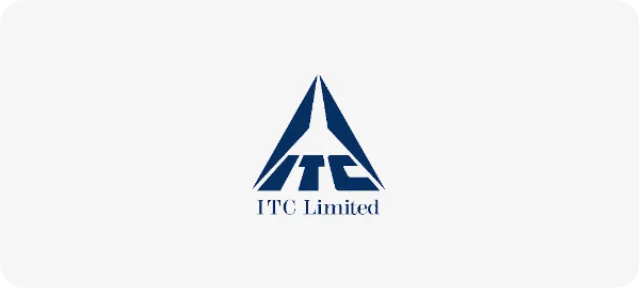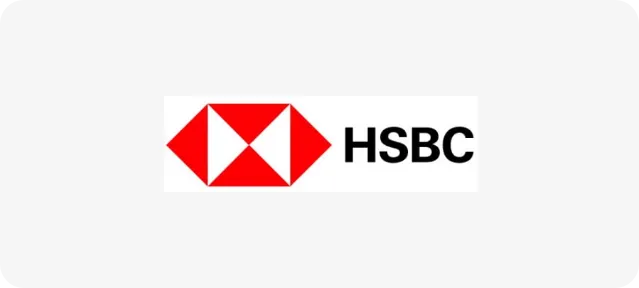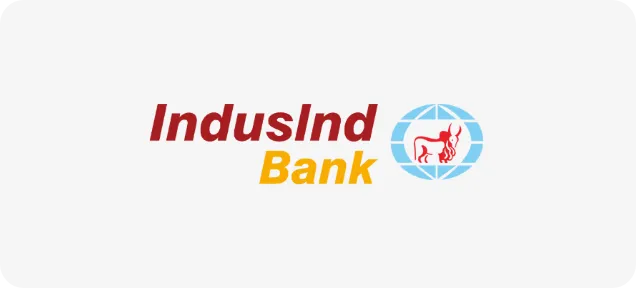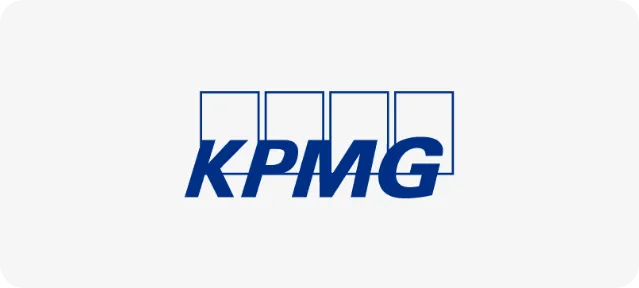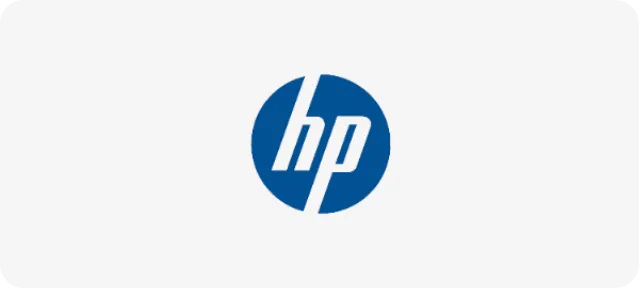 Frequently Asked Questions
The European Credit Transfer System was set up to harmonize the standards of diverse European countries, but evolved to become a standard unit of credit, "ECTS credits." Members of the European Higher Education Area (50 countries) use ECTS credits and members and have a treaty obligation under the Lisbon Convention to recognize the credits of other members.
Earning a degree from Woolf is the same as earning a degree from any other European university in- they all use ECTS accreditation. As a European program with ECTS credit, Woolf degrees have Lisbon Convention recognition in the roughly 57 countries that are signatories. Additionally, Woolf degrees have official recognition in Canada and Woolf is deemed equivalent to a full university (regionally accredited) in the United States.
Woolf is additionally recognized for purposes of immigration, residency, and citizenship in Canada; and in the United States, Woolf is considered equivalent to a US regionally accredited university.
The ECTS accreditation system is the largest and most sophisticated in the world, and for this reason, ECTS degrees enjoy global recognition.
A partial list of validation checks can be found here: https://legal.woolf.university/accreditation If you need a validation check for immigrating to a specific country, please email registrar@woolf.university
Woolf operates legally separate, independent Higher education institutions in Switzerland, Malta, and the United States.
In Europe, ECTS standards are centrally defined and validated by an approved regulatory authority in each country (typically the local Ministry of Education). Woolf primarily works with English-language authorities that implement the European Standards and Guidelines 2015 (ESG 2015). The Malta Further and Higher Education Authority (MFHEA), which has been funded by the European Union, implements ESG 2015 with the aim of further promoting quality in higher education.
All degree offerings state which regulatory authorities have accredited the degree, but all Woolf degrees must meet the same standards set by Woolf.
A master's degree from Woolf is a fully-accredited master's degree and under the Lisbon Convention should be recognized by all universities in the 50 countries of the European Higher Education Area and A master's degree is typically a necessary but not sufficient condition for being admitted to a PhD program. Some programs may have requirements beyond a taught master's degree, including a demonstration of research or publication abilities.
In the first instance, you should contact the faculty member or institution directly to enquire about the program - PhD students typically work with a single faculty member for 3-7 years, and typically a faculty member will want to hear from you directly before making an admission decision.
Our programs thrive on student empowerment through the practices of critical and creative learning. Through a variety of social and personal learning opportunities, including coursework, mentorship, Peer-to-Peer (P2P) group work, guest lectures and hands-on interactions with world-leading experts, visionaries and innovators, students at EduBridge Academy of Global Education experience a unique education that helps to develop healthy life-long learning and life habits. Our objective is to support students in their lifelong pursuit of learning by providing lasting tools in communication, media, self-confidence, and critical thinking skills, and the creation of a global network through which opportunities beyond the regular experience will continue growing well into the future.
Our programs strive for a pedagogy of joy and curiosity, enabling students to explore and enjoy the processes of learning and self-development so they may lead the next generation into a healthier future for all.
There is no mandatory attendance policy for the degree program. However, we recommend attending live sessions as you will get an opportunity to get your doubts resolved too.
Our students are trained by distinguished industry professionals having exceptional pedigrees from India's premier institutes such as IITs, IIMs and international universities. They also have rich industry experience working for at least 14-15 years at leading companies such as Uber, SAP, P&G, J P Morgan Chase, Morgan Stanley, Experian, Deloitte etc.
The admissions process is completely online. The following are the key steps in the application process:
Step 1 - Fill out the application form
Step 2 - Give entrance test,if applicable, as per the eligibility criteria
Step 3 - Block your seat and Complete the Payment
Step 4 - Complete Candidate Verification by Woolf, EU
The program is specially designed for working professionals to enable effective learning while they continue their jobs/existing pre-dispositions. Recorded content can be consumed on the website or mobile application on the go while the Live classes are scheduled on weekends at convenient times so you can attend them easily.
Each 12-week semester will require taking 3-4 classes with different teachers. The degree course requirements are 90 ECTS credits these are broken down into classes of:
3 ECTS, Level 5, 75 workload hours
15+ contact hours, 35+ self-study, 25+ assessments
4:10 time per week over 12 weeks
Weekly Live Sessions with Teachers - 3 to 4 hrs
Required Reading/Asynchronous video - 3 to 4 hrs
Weekly Assessment - 1 to 2 hrs
Yes. Each cohort will have time in breakout rooms and group projects to interact and learn from each other. In addition to this, learners will be a part of Whatsapp and Zoom groups which will have all other learners who are doing similar programs to facilitate a collaborative learning experience. You will also be added to our Linkedin group dedicated to the learners.
If, for any reason, your loan application is not approved by any of our financing partners, we are committed to refunding the downpayment you made within 30 working days after rejection from all partners. However, it is crucial to emphasize that the refund process is contingent upon timely and accurate submission of all required documents. If the necessary documents are not provided by you in 7 days, we regret to inform you that we will be unable to process the refund. To facilitate a smooth and prompt refund process, we kindly request you to ensure that all required documents are submitted as per the guidelines provided during the application process.
Yes, you can! Woolf Masters Degree Program allows you to purchase and pursue multiple specializations simultaneously, helping you broaden your skill set and stand out in the competitive job market.
Our course has been structured in such a manner that the learner can choose learning as per their convenience. Learner would be able to choose module of learning from the learner portal. Nevertheless, to ensure quality of teaching, we would have this option open till a period of 30 months from the date of enrolment. Therefore the learner would need to complete the learning within 30 months from the date of enrolment.
To understand this in greater details, please connect with our Counsellor.
We value you and all our enrolled learners have the luxury to be part of the ELITE Learner's Club. On successful enrolment of your referral in this program, you would be eligible for 10% of the course fees paid by the referral or INR 30000/- whichever is less as your referral earning. In addition, you would also become a Titanium Member of the ELC Program offered by us. For more details and T&Cs, please visit our Refer, Earn with ELC page.
Unfortunately, unless otherwise specified anywhere on the website, which pertains to a refund for this product or service, we do not offer any refund. If you enrol, pay for a course and we are unable to start service for a time frame of 365 days from the date of payment for reasons completely attributable to EduBridge, EduBridge will offer you a complete refund. In case you have opted for EMI option with financing partners for paying the fees, you would have to continue paying regular EMIs to the partners.
If, for any reason, your loan application is not approved by any of our financing partners, we are committed to refunding the downpayment you made within 30 working days after rejection from all partners. However, it is crucial to emphasize that the refund process is contingent upon timely and accurate submission of all required documents. If the necessary documents are not provided by you in 7 days, we regret to inform you that we will be unable to process the refund. To facilitate a smooth and prompt refund process, we kindly request you to ensure that all required documents are submitted as per the guidelines provided during the application process.
Our course has been structured in such a manner that the learner can choose learning as per their convenience. Learner would be able to choose module of learning from the learner portal. Nevertheless, to ensure quality of teaching, we would have this option open till a period of 30 months from the date of enrolment. Therefore the learner would need to complete the learning within 30 months from the date of enrolment.
To understand this in greater details, please connect with our Counsellor.